Unveiled: Some of the best places for families to make cherished Christmas memories in Warwickshire
From food and drink, to bite-sized walks and visits to medieval venues – there are a host of festive attractions to cater for everyone.
---
From food and drink, to bite-sized walks and visits to medieval venues – there are a host of festive attractions to cater for everyone!
---
Dine with a difference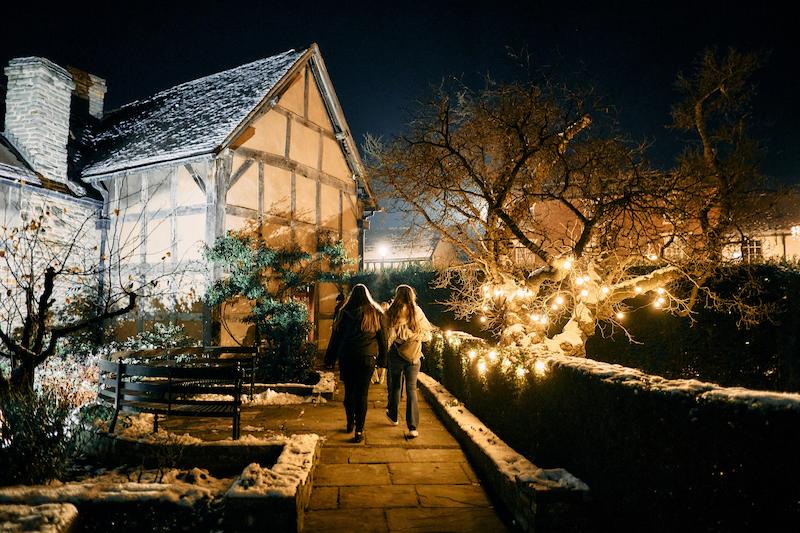 Shakespeare's Birthplace at Christmas
The Shakespaw Cat Café in Stratford-upon-Avon gives cat lovers the opportunity to grab breakfast, lunch or afternoon tea with the café's resident furry friends – and has more than 950 five-star reviews on Tripadvisor.
The three-storey Parisian style Café Vin Cinq – recently voted the best cocktail bar and restaurant in Warwickshire - is situated next to the historic Rugby School where the game was invented. Alongside enjoying French cuisine and wine, visitors can have a go at making their own cocktails
To the north of the county, Astley Book Farm is the Midlands' largest second-hand book shop with a coffee shop renowned for its tasty butties and locally sourced sweet treats - Warwickshire sausage rolls and toasties.
Dine in picturesque settings at The Terrace, a coastal-inspired bar and restaurant which sits on the bank of the River Leam in Royal Leamington Spa.
Drink with a difference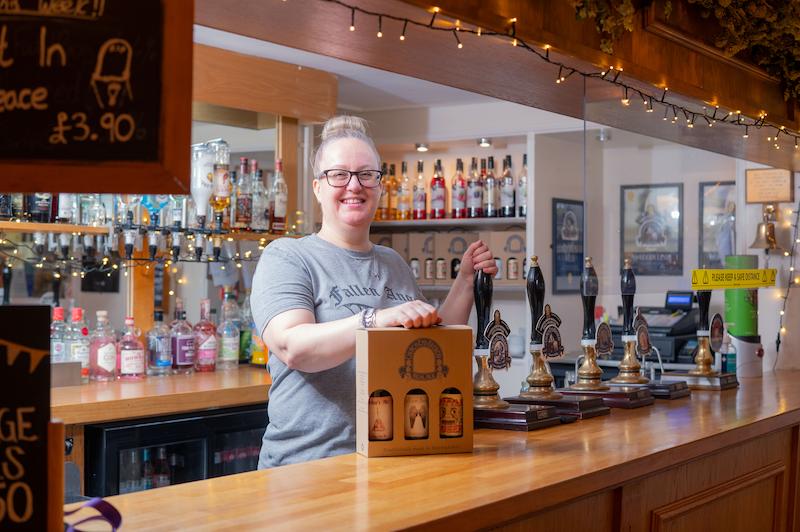 Church End Brewery
The Thirst Edition Micropub in Shipston-on-Stour is a converted shop with a steam punk and art deco setting that is free from music and TVs, where people and well-behaved dogs can socialise.
Shakespeare Distillery in Stratford-upon-Avon create carbon neutral spirits inspired by the Tudor period, and provide a range of making and tasting experiences.
Church End Brewery in Nuneaton has been brewing award-winning ale for over 20 years, with plenty of indoor and garden seating to sample an ever-changing selection of local libations.
Split Drinks, nestled within a picturesque independent retail paradise in The Courtyard at Middleton Hall, stocks a range of independent drinks as well as its own gin and craft-lager creations.
If pubs aren't for you, then why not take a walk through 40 acres of woods and finish off with some afternoon tea next to a real wood fire at Whitacre Hall – a farm which has diversified in recent years.
Get your skates on
Make memories on the ice in the shadow of medieval Warwick Castle, whose open-air ice rink arrives between 25 November and 7 January (prices start from £11).
Tamworth SnowDome also offers indoor ice skating sessions, and is also hosting a Winter Wonderland where families can slide around in real snow, watch a festive show, and have a go on fairground rides (11 November to 7 January, prices start from £17.95).
Explore some of Warwickshire's quirkier walking routes
Visit Ebrington Hill – the highest point in Warwickshire at 261 metres - where you can see Birmingham's skyline to the north and the grand ridge of the Malvern Hills to the west, before descending to the village of Ilmington for a pint in front of a crackling fire at The Howard Arms – an award-winning 400-year-old Cotswold stone inn – and you can even stay the night in the B&B.
Re-trace some of King Charles II's escape route as he fled to France following defeat to Oliver Cromwell in the Battle of Worcester in 1651 – this is known as The Monarch's Way which passes through Warwickshire. There is a 12-mile stretch between Stratford-upon Avon to Chipping Campden, where you can finish at the Noel Arms Hotel, just as King Charles II is rumoured to have done for some respite in 1651. It is one of the oldest Cotswold Inns, and Head Chef Indunil Upatissa has been awarded the Great British Pub Awards for Best Curry Chef on three occasions.
Take a walk alongside the famous 21 Hatton Locks situated on the Grand Union canal. The locks span a two-mile distance and have an elevation of 45 metres, earning them the nickname of "the stairway to heaven". Start out at Hatton Country World and end up at the Hatton Arms which overlooks the locks – more info on the routes.
Sample some of Warwickshire's other festive attractions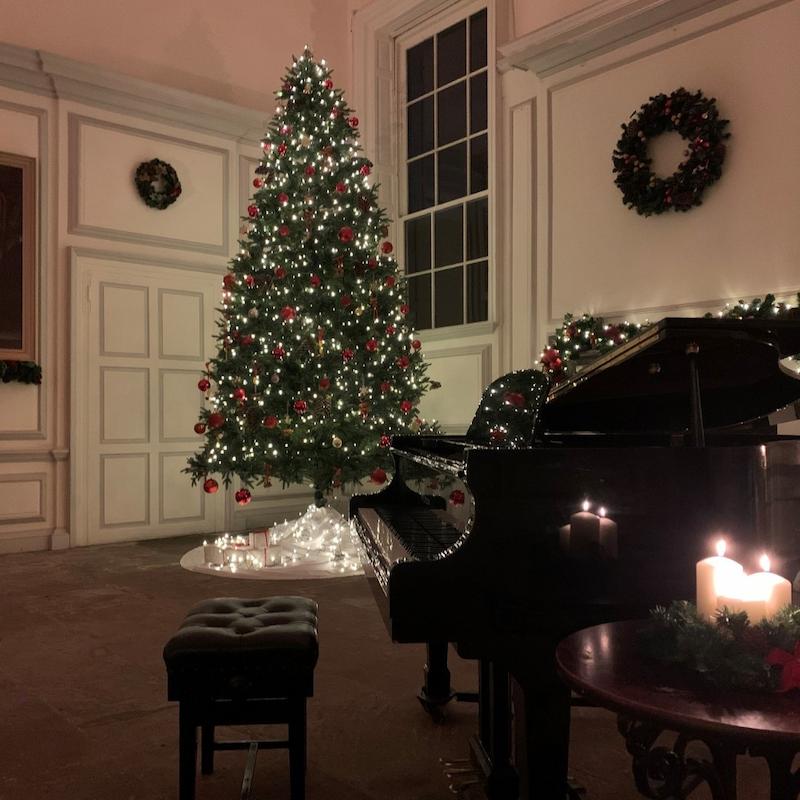 Christmas at Middleton Hall
Take a family trip to the Macready Theatre in Rugby to watch The Man Who Wanted to be a Penguin between 10 December and 7 January – an upbeat play full of music and puppetry which follows one man's journey to Antarctica. Tickets start from £12 per person.
Considered one of north Warwickshire's hidden gems, Middleton Hall is the county's oldest domesticated building with more than 1,000 years of history behind it. Between 25 November and 17 December, visitors will be able to explore different rooms of the manor house which are being transformed to commemorate festive favourites such as A Christmas Carol, Home Alone, and The Night Before Christmas – all to a backdrop of live Christmas songs. £8.80 for adults and £3 for children. More details can be found online.
Visit Stratford-upon-Avon's Victorian Christmas market between 7 and 10 December, where more than 300 stalls will be selling a range of gifts and seasonal produce. There will
Families can also explore how the Tudors celebrated Christmas. Take a candle-lit tour of William Shakespeare's childhood home to see how he would have marked the occasion (30 November to 16 December, prices start from £9.75), and go on a Tudor wreath hunt around Kenilworth Castle and its gardens to learn facts about how the Tudors celebrated Christmas (£36.50 for two adults and three children).
For more information about Warwickshire's tourism offering, go to visit.warwickshire.gov.uk
---