Adventures with King Charles - I, II, III
King Charles III is no stranger to Warwickshire, having visited on numerous occasions as a prince: from Atherstone and Bedworth to Coventry Cathedral, Warwick Castle and Stratford-upon-Avon. As the country celebrates the coronation of our new monarch, we take a driving tour in the footsteps of his namesakes, King Charles I and II. When the country was torn apart by the English Civil Wars unleashed by Charles I, Warwickshire and its many Royalist supporters were in the thick of things.
Come and explore the site of the first pitched battle of the wars, Charles II's escape route, his hideaway, and a reminder of why he was called the Merry Monarch! Along hedge-lined winding roads, and to an abbey, castles and country houses: you've lots of choices for day trips. Or treat yourself to a leisurely royal break – eating, drinking and staying in the kings' local haunts.
NB: Please check opening times with individual attractions before setting out.
Day One
1 - Morning: Stoneleigh Abbey
Begin your step back in time with a royal riddle, as you imagine the surprise when an 18th-century visitor to Stoneleigh Abbey spotted an eye in a painting of a vase of flowers – after paint removal, a portrait of Charles I was revealed. During the English Civil Wars the abbey's owner Sir Thomas Leigh had supported Charles, giving him shelter in 1642 when Coventry had refused him entry. But why was the King's portrait later painted over? Join a guided tour to find out – and hear anecdotes about a 'royal flush' of other guests!
(image copyright: Tanya Dedyukhina)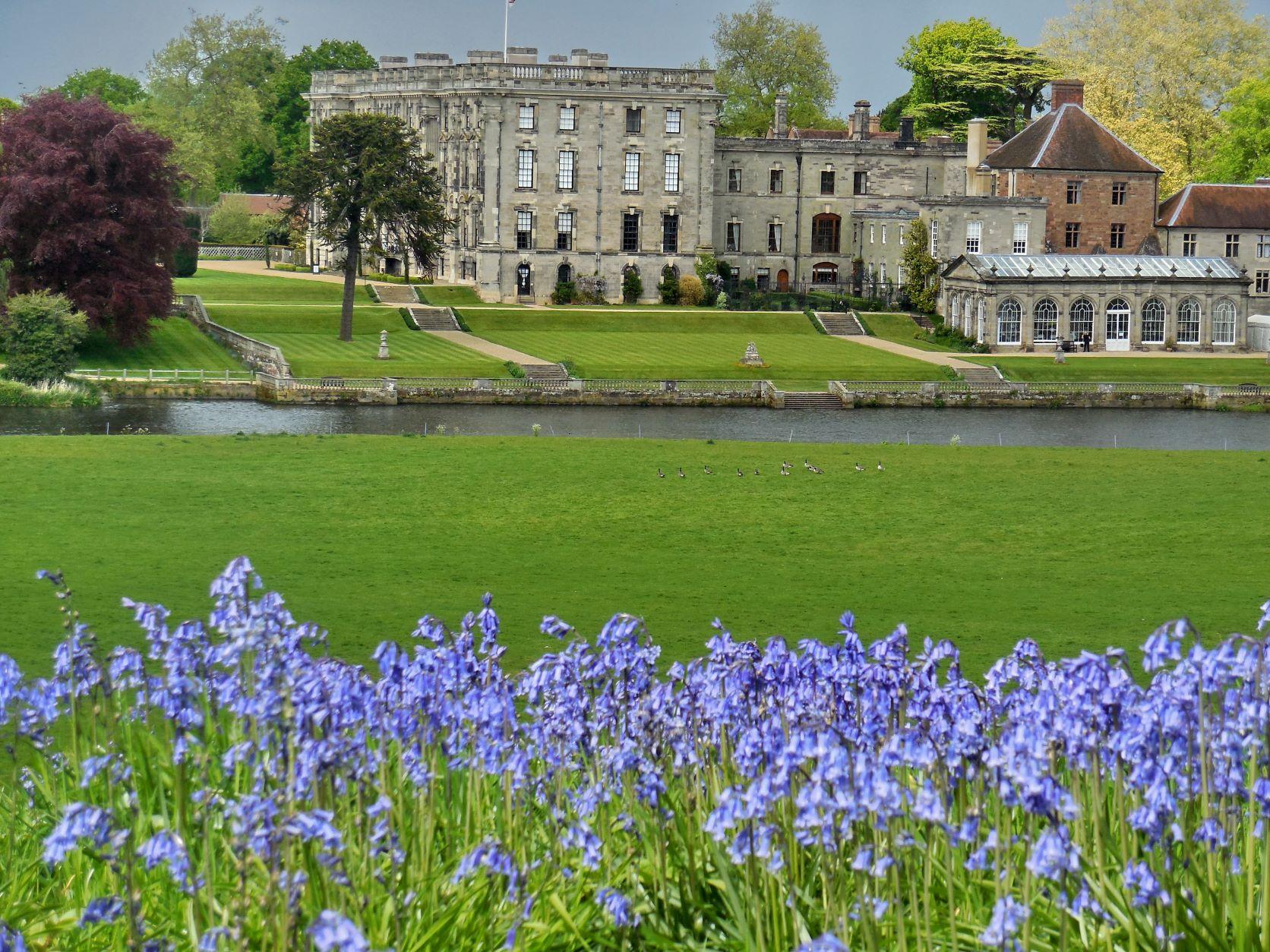 2 - Afternoon: Kenilworth Castle
Just a short drive away, past scenes of fields and trees and then into town, make for Kenilworth Castle for a spot of lunch in the Tudor Stables Tearoom.
Kenilworth has many further intriguing royal stories, from King John to Charles I, who stayed here in 1644 – the castle changed hands twice during the Civil Wars although without much fighting. Charles I would be executed in 1649 but his son was restored to the Throne as Charles II in 1660, and Kenilworth Castle was recovered by the Crown. In 1665 Charles granted it into private family ownership, in which it remained into the 20th century.
(image copyright: English Heritage)
3 - Evening: The White Swan, Henley-in-Arden
King Charles II, disguised as a groom, is believed to have stayed at The White Swan while he was on the run from the Roundheads after the Battle of Worcester 1651. He would certainly still recognise many of the other buildings on the town's historic High Street. Tuck into the inn's speciality Steaks on the Stone presented on hot lava stones, and maybe sleep (rather aptly) in a Super-King Room.
---
Day Two
4 - Morning: Ragley, Alcester
A pleasant short drive with some prettily twisting roads between hedgerows and farm fields soon brings you to Ragley. TV and film aficionados will know that the Palladian mansion's screen credits include its Great Hall as the backdrop to the first meeting between the then Prince Charles and Diana in Netflix's The Crown (the Hall has limited opening, see website). More firmly rooted in history is the fact that Ragley's 17th-century owner Edward Conway was created an Earl by Charles II and it was Conway who summoned the architect Robert Hooke to design the present house – which later became the setting for some real-life racy royal tales...
(image copyright: gullachsen)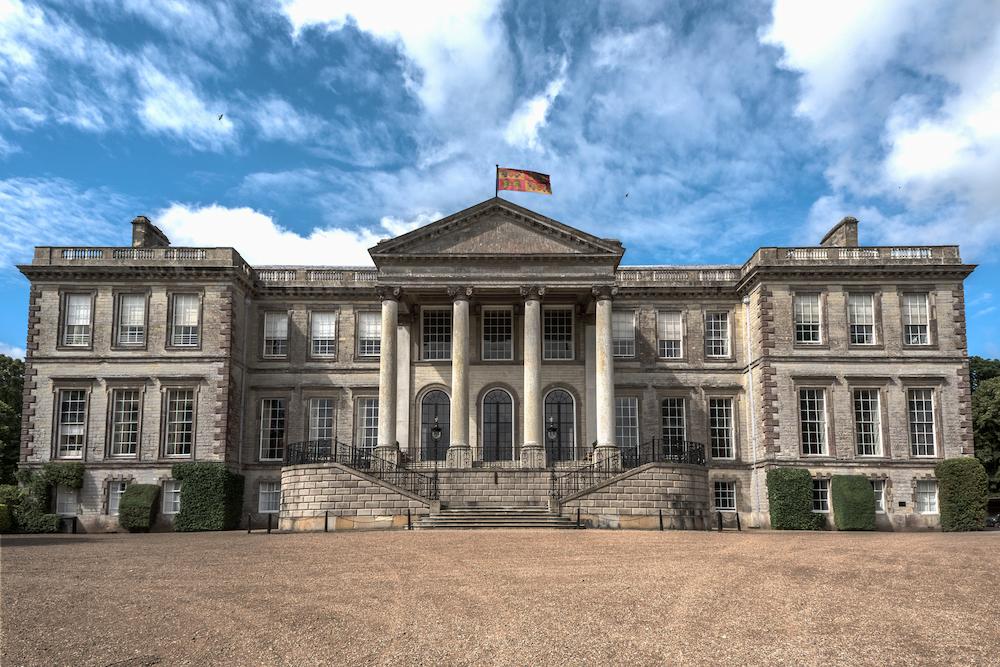 5 - Lunch: The Royal Oak, Alcester
Enjoy a classic pint and pub food at The Royal Oak in Alcester – renowned as an ancient Roman town. Did you know that the name Royal Oak, popular among pubs, refers to Charles II's escapade hiding in an oak after he fled from the final battle of the Civil Wars at Worcester 1651?
6 - Afternoon: The Monarch's Way
From Alcester you can join the Monarch's Way walk based on the escape route that Charles II took after his defeat at Worcester. The 625-mile waymarked ramble includes 35 miles through Warwickshire: from Alcester to Wootton Wawen, Snitterfield, Stratford-upon-Avon and Long Marston. Stretch your legs as much or as little as time and energy allow, and imagine Charles – disguised as 'William Jackson', servant to the sister of a Royalist officer – being hotly pursued by Cromwell's men.
7 - Evening: The Castle at Edgehill
A decade before Worcester, the first pitched battle of the Civil Wars took place at Edgehill in 1642. The Castle at Edgehill was built many years afterwards, with its tower reputedly standing on the site from which Charles I observed the Parliamentarian army deploying in the vale below and where he raised his standard. The views are superb. Relax over refreshments and turn your day trip into an overnight stay here – will you choose the Prince Rupert Room or King's Room in the quirky octagonal tower?
---
Day 3
8 - Morning: The Battle of Edgehill Radway Exhibition
Venture down from the castle – it's just a few minutes' drive – to find out what happened on that fateful day in 1642. Artefacts, interactive displays and films in The Battle of Edgehill Radway Exhibition investigate and tell the story.
If you've time you can walk the trail across the battlefield where Royalists under Charles I and Prince Rupert were brutally pitted against Parliamentarians under the Earl of Essex – both sides would claim victory. Who were the heroes or villains?
9 - Charlecote Park, Wellesbourne
Beautiful Charlecote Park, ancestral home of the Lucy family, has a history richly entwined with royalty. Spencer Lucy for example – he can be seen as a child in a family painting in the house – fought at Edgehill and became a colonel in Charles I's army. Some four decades later and a little less auspiciously: Catherine, widow of Thomas Lucy (d. 1684), secretly married one of 'Merry Monarch' Charles II's illegitimate sons, George Fitzroy, Duke of Northumberland – and took most of the family jewels with her! Enjoy a stroll in the park while you ponder that one.
10 - Lunch: The Olde Minte, Southam
The Olde Minte is just the place for a traditional, friendly pint, and if its rugged walls could talk they would tell you a few tales. Because this was once where local trading tokens were minted, and where during the Civil Wars Charles I melted down silver to make coins to pay his soldiers. Follow the town trail and you will come across the old manor house where the King stayed in 1642 and it was at Southam that he addressed his troops before the Battle of Edgehill.
11 - Afternoon: Stanford Hall, Stanford on Avon
Following his decisive defeat at the Battle of Naseby 1645, King Charles I was helped to flee pursuers by Sir Thomas Cave who lived in the old manor house at Stanford on Avon and encouraged villagers to "repel the parliamentarian visitation with pike, musket, pitchforks and staves." The Charles I bridge in the park recalls the dramatic episode.
Built in 1697 today's Stanford Hall, on the Warwickshire border, boasts a superb collection of royal Stuart portraits, many once belonging to Henry Stuart, brother of Bonnie Prince Charlie who vainly tried to recover the Stuart Crown after it had been lost again less than three decades from Charles II's Restoration. (Public visiting: selected event and open days).
---
Coronation Day
12 - Watch the coronation
See our new King Charles III sworn in live on a big screen in Caldecott Park in Rugby on 6th May. Musicians and street entertainers will be on hand to usher in celebrations.