Welcome to Warwickshire
We're a county of literary greats, of culinary brilliance and iconic heritage. We're also a place for an unforgettable short break or relaxing day out. Whether you're a family craving some outdoor adventures or a couple looking for a restorative weekend away, Warwickshire is waiting for you.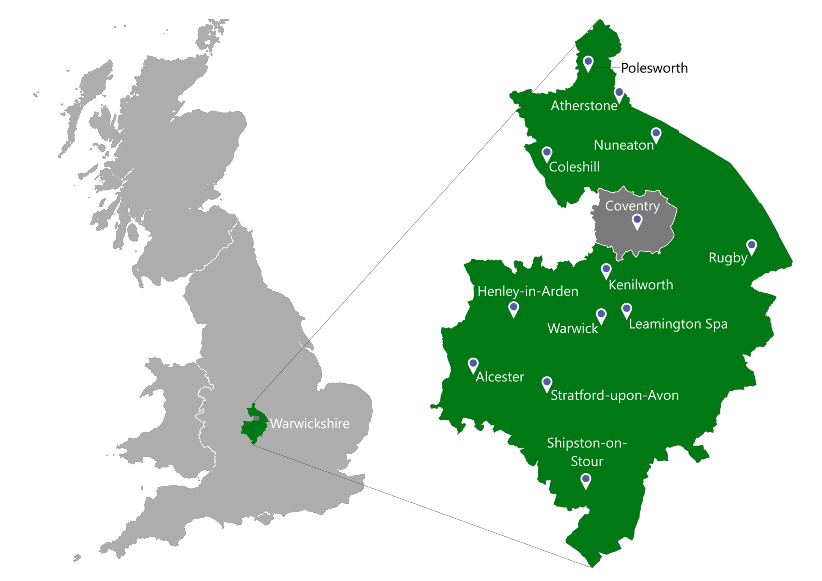 Contains Ordnance Survey data © Crown copyright and database right 2021.
19
rivers cross Warwickshire
1823
when the game of rugby was invented here
100
miles of towpaths to explore
007
James Bond's Aston Martin DB10 was made here
Photo credits: Food and Drink © The Farm Stratford-upon-Avon; Nuneaton © North Warwickshire Tourism; Stratford-upon-Avon © VisitBritain Lee Beel.