Warwickshire waterway wonders
* Competition time! Calling all photography enthusiasts: capture the wonders of Warwickshire's waterways! 27 March - 27 April 2023 *
Gentle towpath rambles, cycling around a reservoir, drifting by narrowboat along a canal – perfect, peaceful bliss. Up the ante wakeboarding across lakes, kayaking on the river, or celebrating at lively canalside festivals and events. You're never too far from water in Warwickshire and here are ten wonderful ways to enjoy it.
1. 'Heavenly' day out
It's easy to appreciate why Hatton's 21 locks are called The Stairway to Heaven, as you watch them in action lifting narrowboats up the steep Avon Valley from Warwick. The Grand Union Canal at Hatton also offers a 'heavenly' day out, exploring the towpath and nature trail as boats glide by. Have a snack at Hatton Locks Café (formerly stables where barge horses rested) or the Hatton Arms pub, and then visit Hatton Country World for outdoor family adventures and the 'unusual, unique and boutique' shopping village.
2. Narrowboat escapes
Slow the pace right down, drifting through gentle countryside, pausing here or there for a leisurely picnic or waterside pub lunch. Sounds idyllic? Hire a self-drive narrowboat for a day, weekend or week: perhaps cruising through changing scenes of woodland, cast-iron bridges and aqueducts along the North Oxford Canal to Rugby; down the Stockton flight and through Royal Leamington Spa to Warwick; or along the picturesque Stratford-upon-Avon Canal to Shakespeare's hometown. Hire companies include Rose Narrowboats, Kate Boats and Napton Narrowboats.
3. Peaceful towpath rambles
After a peaceful walk? Try the circular 6-mile (10km) route from the historic market town of Atherstone, following the towpath of the Coventry Canal to the ancient hilly woodland of Hartshill Hayes Country Park, and then returning for refreshments in the canalside beer garden of the King's Head pub. Download Canal & River Trust leaflets highlighting points of interest along the canal to Atherstone, as well as to Polesworth and its intriguing abbey – a further towpath walk to the north.
Alternatively, if impressive feats of canal engineering raise your pulse, take an 8-mile (13km) circular ramble along the Stratford-upon-Avon Canal, beginning and ending at 19th-century Edstone Aqueduct – England's longest cast-iron aqueduct. This easygoing route, through field and woodland scenes, past the village of Wootton Wawen and The Navigation Inn (which originally catered to the 'navvies' building the canal), also includes another rare, shorter cast-iron aqueduct.
4. Refreshing waterside pubs
Who doesn't love the mood-enhancing vibes of a waterside pub, watching ripples, reflections and boats, and tucking into something scrumptious? Family-friendly The Folly at Napton on the Oxford Canal serves tasty tummy-fillers from pies to paninis in the garden, while Napton Cidery and Napton Water Buffalo (what other kind?) are nearby. CAMRA award-winning The Greyhound Inn at Longford, dating back to the early 1800s and sitting on the Coventry Canal, is another welcoming watering hole – steak and real ale pie, anyone?
5. Paddle-perfect on the River Leam
Wow, isn't that cool: the special moment you overcome your wobbles, find your natural balance and serenely paddle on up the river! We're talking about a Kayak and SUP (Stand Up Paddleboarding) Taster Day on the River Leam, and Leam Boat Centre in the heart of Royal Leamington Spa also offers lots of other activities for watersports fans, beginners to improvers and beyond. Bring your enthusiasm and discover your natural talents!
6. Spa to castle
Love walking and heritage sightseeing? Combine both on a 3.5-mile (5.5km) Riverside Walk that shadows the River Leam, Grand Union Canal and River Avon to link Royal Leamington Spa and Warwick. From beautiful Victorian Jephson Gardens to St Nicholas Park and iconic views of medieval Warwick Castle reflected in the Avon, the route offers some fantastic places to pause and explore. Also look out for waterside wildlife encouraged by recent habitat creation and restoration. Read more about the river side walk here.
7. Lords (and ladies) of the Ring
Leafy towpaths, ancient meadows, sections of the Oxford, Coventry, Birmingham & Fazeley and Grand Union canals, 120 locks and 105 miles – the Warwickshire Ring is a great way to see the county from the water, and while it threads together Birmingham and the historic towns of Royal Leamington Spa, Warwick and Rugby, it is also delightfully rural. Take a week or two and make the most of charming villages, canalside pubs and parks en route, as well as discovering the industrial heritage of the waterways, aqueducts, bridges and locks.
8. Get creative on Coventry Canal
Download a guide to the Coventry Canal and explore the new towpath between the Canal Basin and Hawkesbury Junction. The 5-mile stretch, punctuated by cafés and pubs, features an intriguing art trail that will get your creative juices flowing. From the oak-and-steel 'Lock Gates' symbolic gateway, to evocations of a swan, kingfishers and herons in 'Wings Over Water', the pieces highlight many rich aspects of the waterway. 'Seats By The Water' and 'The Stone Sofa' with oars on a raft are among inviting places to pause for some mindful moments.
9. Water wheels – cycling the Lias Line
Grab your bikes for a spin along the 23.5-mile (37.8km) Lias Line (Sustrans Cycle Route 41): bowling along from Rugby to Warwick, beside the canal, past wildflower meadows, pretty villages and wildlife reserves. Draycote Water is a lovely location for a picnic or birdwatching en route, and you can cycle 5 miles (8km) around the reservoir. Following the towpath of the Grand Union Canal, you later come to Long Itchington with its classic village green and pond. The Lias Line goes right past stations in Leamington Spa and Warwick, if you want to return by train rather than cycle.
10. Thrills and skills at Spot-on Wake
It's called flow, or being in the zone, and it's fantastic, high-adrenaline fun – that moment when you're totally focused, wakeboarding at Spot-on Wake. Based at Wootton Park near Henley-in-Arden, the centre has three custom-designed lakes, beginner to advanced, so whether you're a first-time rider who wants coaching or a seasoned pro throwing 3's with your eyes closed, it's all here. Also test your agility on the brand new Aqua Jungle over-water ropes course, take the plunge open-water swimming and get paddleboarding. Wet 'n' wild!
Fancy a narrowboat holiday or short break? See our helpful tips and ideas for exploring Warwickshire's waterways.
---
Find more great ideas for fun activities with your family…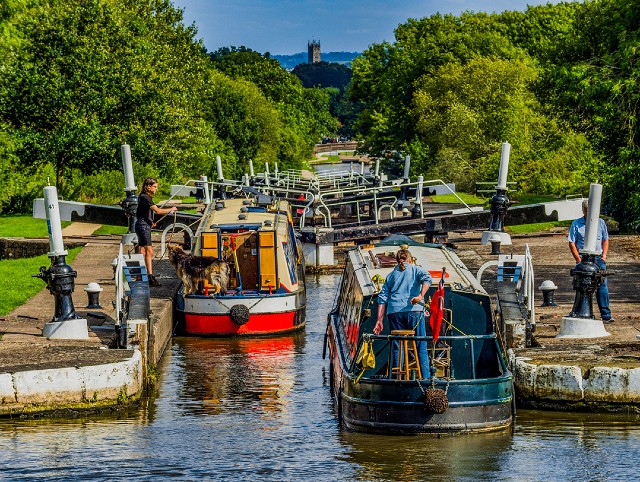 Hatton Locks
Copyright Kodachrome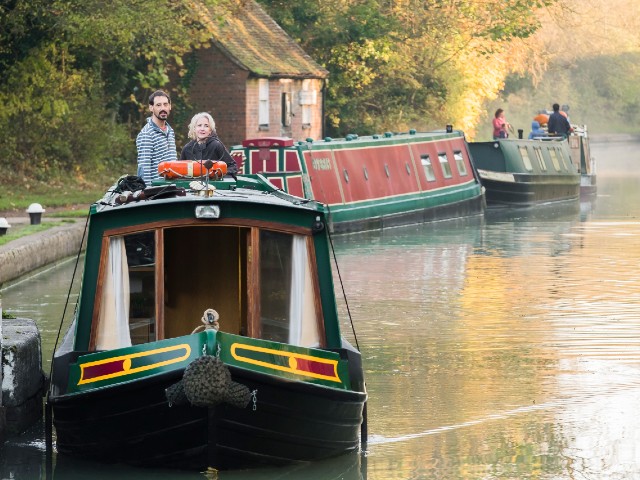 Narrowboat escapes
Copyright WMGC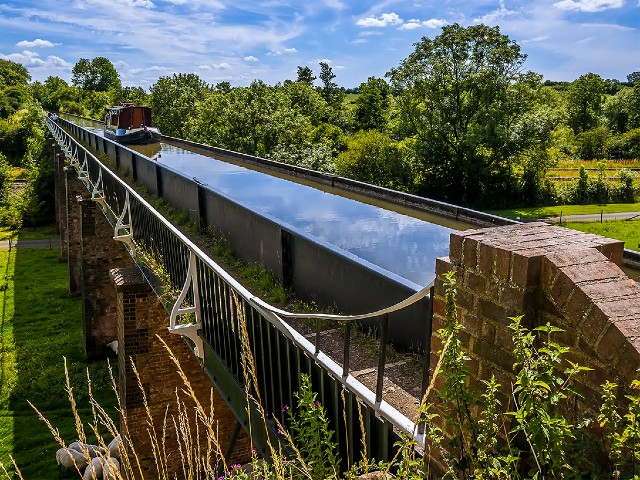 Edstone aquaduct
Copyright Nicola Pulman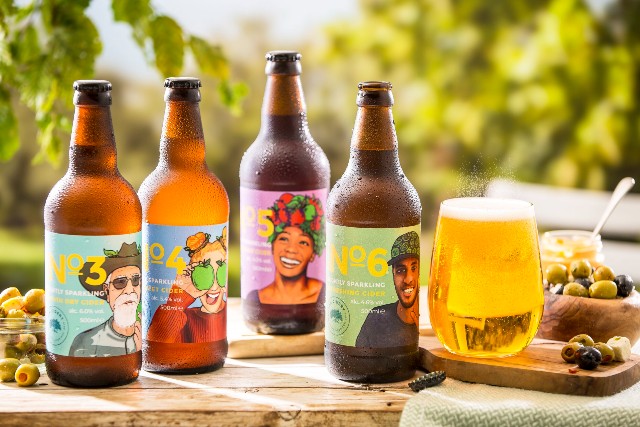 Napton Cidery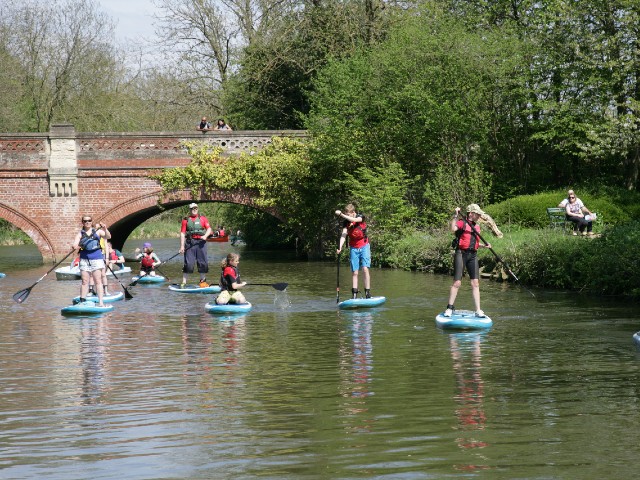 Stand Up at Leam Boat Centre
Copyright - Leam Boat Centre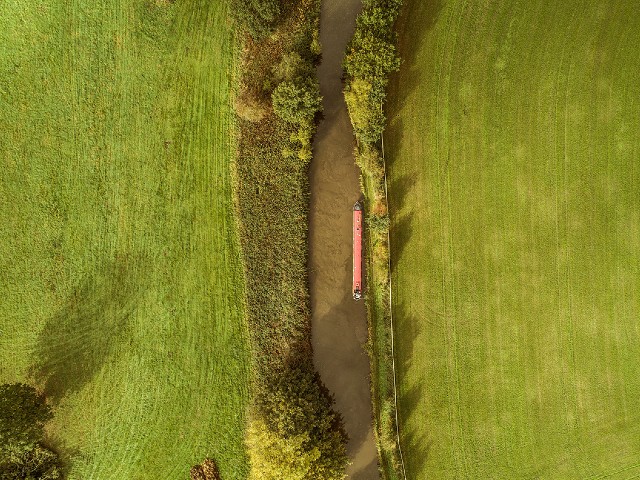 Warwickshire Ring
Copyright WMGC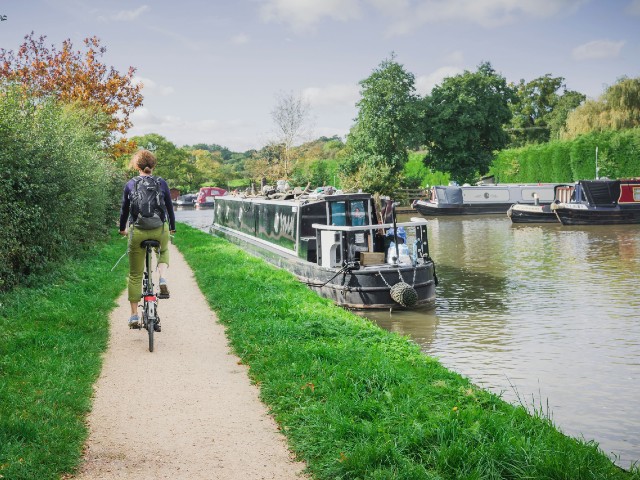 Waterway cycling
Copyright WMGC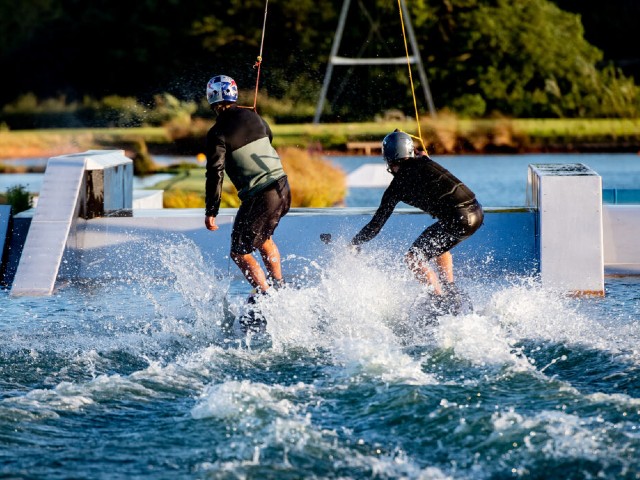 Wakeboarding
Copyright Spot on Wake