Warwickshire's food and drink
Taste the difference – a food lover's tour of Warwickshire
It should come as no surprise that rural Warwickshire is home to an abundance of high-quality produce, artisan makers and irresistible food and drink experiences. Take some colourful heritage, add a sprinkle of classic pubs, infuse with a gin cocktail masterclass, and mix with Michelin-starred dining and beautiful countryside. It's the perfect recipe for this five-day tour – or dip in for a scrumptious short break or day out.
Day 1 – eat and drink 'As You Like It' around Stratford
Begin your tour in the famously historic market town of Stratford-upon-Avon with a feast for the imagination as you call on William Shakespeare. Drop in first at half-timbered Shakespeare's Birthplace where Will was born in 1564 and hear about his childhood, picturing his mum busy in the kitchen using utensils like the earthenware pipkin cooking pot. The Falcon Inn Chair also stirs tales of Will's legendary drinking exploits! But never mind his quaffing, the Bard made his name with his quill, and at Shakespeare's New Place you will find his final home (1597–1616) and prosperous life re-imagined in lovely gardens, displays and artworks.
Enjoy a light lunch at The Fourteas on Sheep Street, a vintage 1940s themed tearoom that combines tasty local produce with good old-fashioned service and background vibes of Glen Miller and the like. Lunch choices include the three-tier classic Churchill Club sandwich (roasted chicken, smoked bacon, lettuce, tomato and mayo) and homemade temptations such as carrot cake. Also try a full-bodied cuppa of the unique Fourteas loose-leaf blend.
Whisk up a fascinating afternoon with a visit to The Farm, Snitterfield, a diverse food and wellbeing destination showcasing artisan produce and promoting wholesome, sustainable values. If possible, pre-book an afternoon course in the cookery school – sessions are fun and varied, from making chocolate gifts to creating a vegan brunch. If you are self-catering, stock up on goodies in the farm shop and deli: farmhouse bread, cheese, eggs, fruit and veg, and not forgetting a bottle or two from the local wine merchant.
It's claimed that Shakespeare penned As You Like It at what is now Billesley Manor Hotel & Spa just outside Stratford, and you're certain to like the sumptuously refurbished hotel very much! Dine beneath chandeliers in the Stuart Restaurant and Great Hall: changing seasonal menus might include stilton & walnut tartlet, honey glazed pork belly and grilled sirloin of beef, with super selections of wine. Luxury and cosy-classic bedrooms beckon you to the Land of Nod.
Day 2 – drink in the views, and some ciders and wines
Keep an eye out for the famous Napton water buffalo in the green fields around Napton village where you begin your second day. Then how about exploring the gentle Warwickshire countryside with a walk along the Oxford and Grand Union canals: there's a 7.5-mile circular route if you've time, along towpaths, past boat-filled marinas, up Beacon Hill and back. Or take a stroll as far as you like, drinking in the scenery and relaxing.
On your return, visit Napton Cidery, makers of craft ciders ranging from strong dry 'No. 3' and to blackcurrant cider ('No. 5'). This family-run business started with a single tree in the garden and grew into a cheering story of sustainable British farming, championing refreshing ciders made from apples fermented naturally with wild yeast and slowly matured. If you book ahead it can be possible to arrange a hearty Ploughman's & Cider Tasting lunch (evening tastings also available) when cidery owner Charlotte will share some secrets of cider making.
In the afternoon, take a look around Georgian mansion-turned-gallery Compton Verney and nourish your creative spirits on some great art including the UK's largest collection of British Folk Art. Do leave some time to enjoy the vistas of the 'Capability' Brown landscaped parkland.
Later in the afternoon, continue on to Shipston-on-Stour for a tour and tasting (by arrangement) at Sheldon's Wine Cellars. Established in 1842, the business has a colourful history, which you can hear all about as you view the 19th-century working wine cellars, sip wines and nibble on cheeses and cold meats. Just around the corner, El Café @ Sheldon's Wine Cellars serves hot and cold tapas into the evening.
Day 3 – gardens to gourmet dining
Spend the morning in Royal Leamington Spa, where stylish Georgian, Regency and Victorian architecture is fused with a cocktail of independent shops, modern entertainment and eateries. Browse the quarterly seasonal farmers' market, and / or savour strolls through the Pump Room Gardens and Jephson Gardens where the elegant glass-and-iron Aviary Café – formerly a Victorian birdhouse – is an ideal morning coffee stop.
There's a buzzing food scene in Royal Leamington Spa, so you've plenty of choices for lunch, from cafés to classic pubs and restaurants. The town's famous Aubrey Allen Butchers, going strong for more than 80 years, also has a luscious deli and cheese counter (great for picnics); and if you're staying longer, why not sharpen your culinary skills on one of the butchery courses.
In the afternoon, drive on to Kenilworth Castle, where the recreated Elizabethan Garden allows you to walk in the steps of the flamboyant Tudor queen. After the sensual smorgasbord of colourful plantings and perfumes, relax over a cream tea or cake in the timber-framed Stables Tearoom.
Then for an extra special evening treat, dine at Andreas Antona's Michelin-starred The Cross at Kenilworth (advance booking necessary). Mmm… salad of heritage beetroots; fillet of halibut with parsley potatoes, baby gem, Avruga sauce; hazelnut soufflé… Or, if you're self-catering, have a Michelin quality meal delivered to your door with 'Antona at Home'.
Day 4 – gunpowder to gin cocktails masterclasses
Take a home that has been in the same family for more than 600 years, add attractive gardens, and stir in some gunpowder, treason and plot: Coughton Court near Alcester is today's first visit. This imposing Tudor house boasts fascinating Catholic treasures and tales of conspiracy, as well as spring daffodils around the lake, enchanting roses, an orchard and a bog garden.
After you're sated on history, pop into nearby Hillers Farm Shop if you want to pick up fresh produce from the farm or tender meats reared on the Ragley Estate. Display gardens feature over 150 varieties of roses and Hillers Garden Restaurant – with al fresco terrace – serves lip-smacking morsels such as Ragley faggots, Hillers honey roast ham and soups for lunch. Alternatively, choose a pub or restaurant in Alcester Roman heritage town.
This afternoon, indulge in a visit to artisan spirit producer the Shakespeare Distillery on the edge of Stratford. The shop stocks the likes of Stratford Dry Gin handcrafted with authentic Tudor garden botanicals including rose, lemon balm and old English lovage as well as more familiar ingredients. If you've booked, stay on for a fun gin Cocktail Masterclass and brush up your mixology skills – great for impressing family and friends!
Or make for the old market town of Henley-in-Arden and an evening fine-dining experience at Cheal's of Henley. Set your tastebuds dancing with mouth-watering dishes such as artichoke velouté, potato gnocchi, and lemon and sesame sponge.
Day 5 – a walk in the park and a pub
Round off your foodie tour with a glorious, brisk walk at Burton Dassett Hills Country Park. Your indulgences of previous days will melt away as you trot to the top of rugged hills, fill your lungs with fresh air, and enjoy panoramic views over Warwickshire fields and trees to distant blue horizons.
A final pub lunch, at the Yew Tree in Avon Dassett at the foot of the country park, will set you up for your journey home. From soup and sandwiches to pub classics, ice-cream and yummy cheeseboard – go on, be tempted one more time.
Find accommodation to suit all pockets and moods around Warwickshire.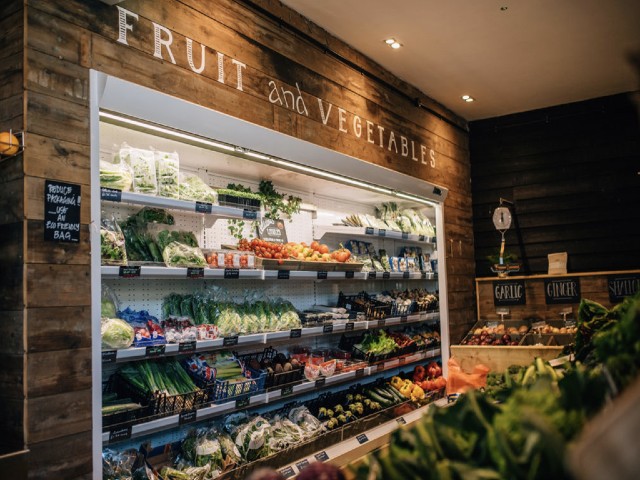 The Farm, Stratford upon Avon
Photo credit: The Farm Shop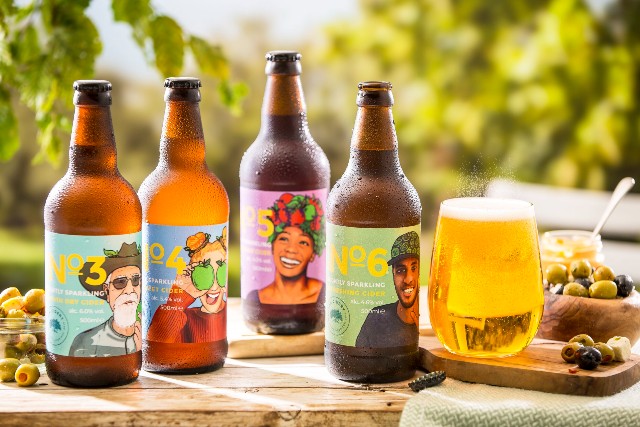 Napton Cidery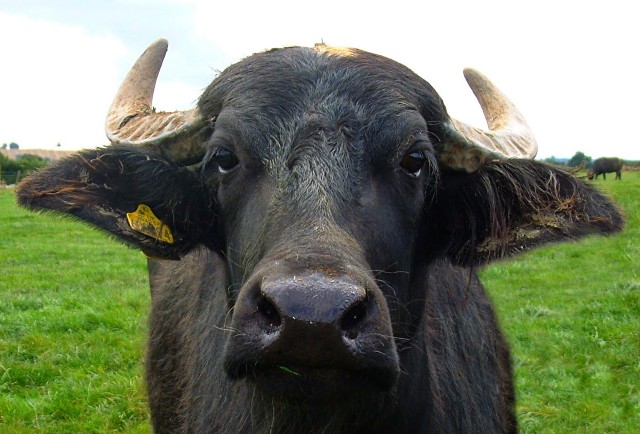 Napton buffalo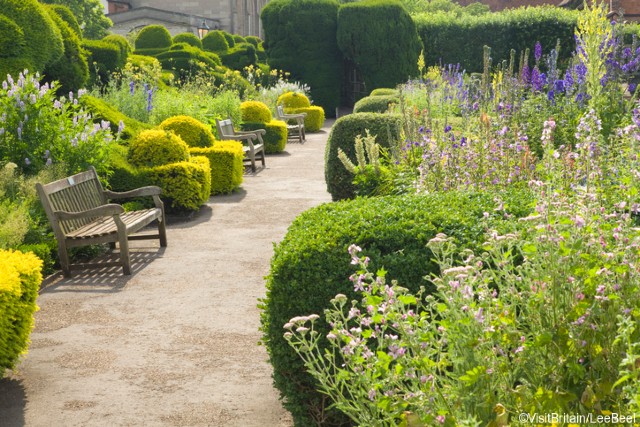 New Place and Nash's House, Stratford-upon-Avon
Copyright VisitBritain/Lee Beel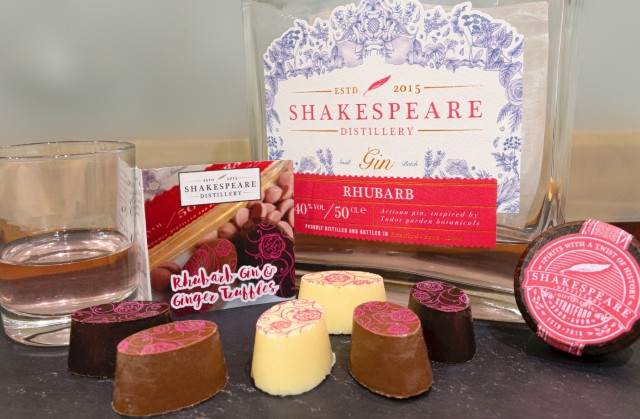 Henley Chocolates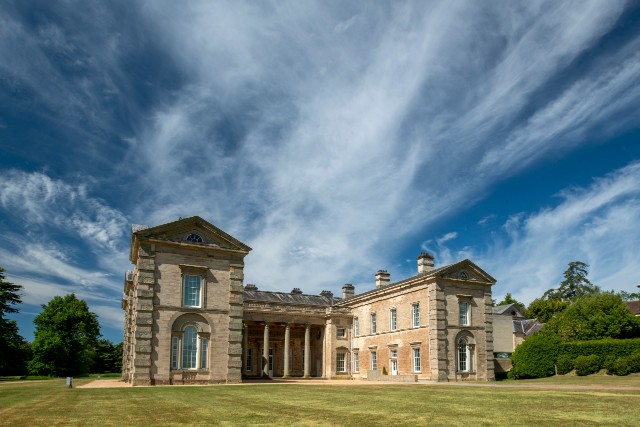 Compton Verney
Copyright Gullachsen