North Warwickshire town and country
Beginning with the towns of Bedworth and Nuneaton this drive wends north and west to the village of Polesworth, quickly immersing you in refreshing rural scenery. Hedges speckled with May blossom, and views over open farmland and fields to big skies lift even the most jaded spirits as you then climb Stiper's Hill from Polesworth, and follow country lanes and roads east and south to Market Bosworth.
Along the way you'll discover places that inspired local girl-turned fêted author George Eliot and you can follow in the steps of the Romans, literally, on Watling Street. Secrets of history – the story of Boudica's last stand, a celebrated Tudor poetry circle –are matched by an iconic finale at Bosworth Battlefield where the Wars of the Roses ended. Picnic stops include Hartshill Hayes Country Park and you can even go wild at Twycross Zoo.
NB: please check opening times with individual attractions before setting out.
1 - Griff
Spot "Dear old Griff" on Coventry Road, the beloved childhood home of Mary Anne Evans aka George Eliot. The celebrated Victorian author drew on memories of her home for descriptions of the Tulllivers' "trimly-kept, comfortable dwelling house" in The Mill on the Floss (1860). If you're peckish or fancy a coffee, you're in luck: today it's The Griff House Beefeater & Nuneaton Premier Inn.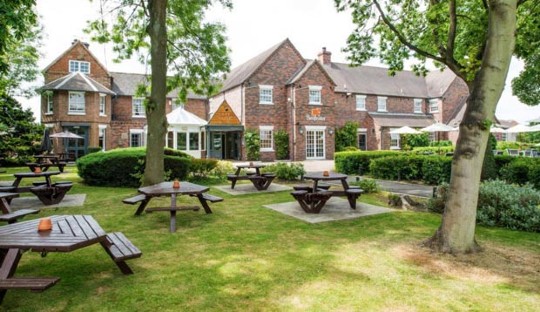 2 - Nuneaton
George Eliot re-cast Nuneaton as Milby in her first published novel, Scenes of Clerical Life (1857), and it's still possible to identify particular locations around town. In the Museum & Art Gallery you can view a reconstruction of the author's drawing room as well as clothes, letters, and other belongings that illuminate Eliot's personality.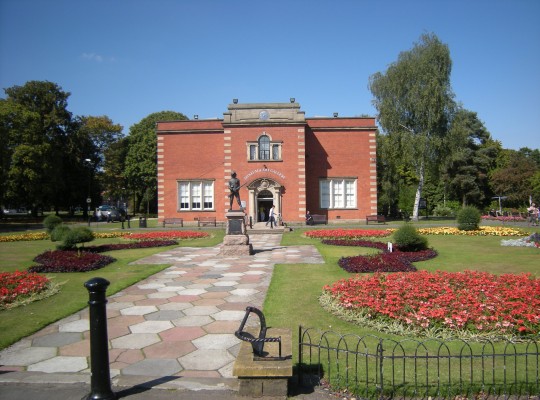 3 - Arbury Hall
A handsome redbrick archway with two towers leads to Arbury Hall (open to the public on certain dates). Home to the Newdegate family for more than 400 years, the Elizabethan mansion had a spectacular Gothic Revival makeover in the 18th century when the gardens were also picturesquely landscaped. George Eliot's father worked as the estate's land agent and Arbury Hall became a model for Cheverel Manor in Scenes of Clerical Life.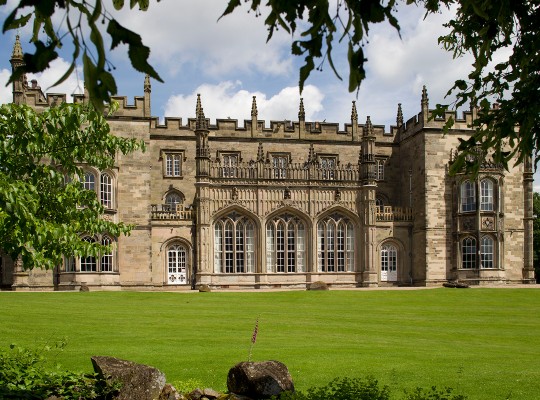 4 - Astley
Driving amid the hedgerows and open fields that flank Astley Lane keep a look out for rummage-worthy Astley Book Farm & Coffee Shop: home to some 75,000 second-hand and antiquarian tomes. Generous slices of cake make for a tempting stop too. A small detour reveals Astley Castle (Knebley Abbey in Eliot's fiction) whose history entwines with three queens; you can even enjoy a self-catering stay here through The Landmark Trust.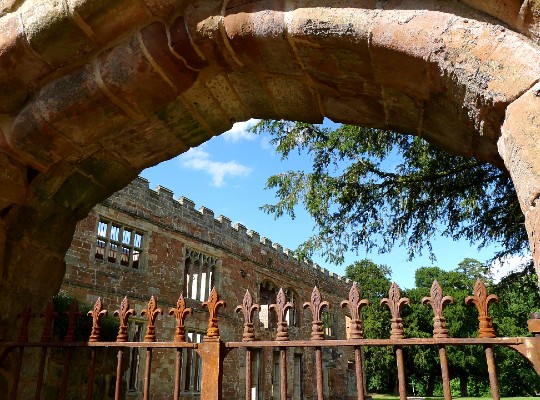 5 - Hartshill Hayes Country Park
If you want to stretch your legs or you've brought a picnic, head along to the ancient hilly woodlands of this lovely country park. There are gorgeous spring displays of bluebells and panoramic views over four counties on clear days.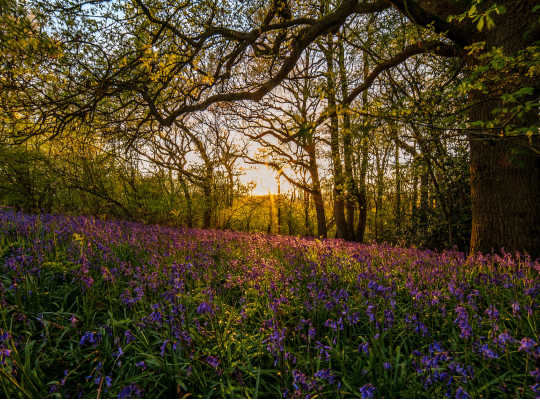 6 - Mancetter
Archaeological artefacts and displays in The Roman Mancetter and Boudica Heritage Centre (open Saturdays) in St Peter's Church highlight the strategic importance of Mancetter as a Roman site and the story of Queen Boudica's last battle, reputedly fought nearby. Squat-towered St Peter's also contains memorials to the two Mancetter Martyrs burned at the stake in the 16th century.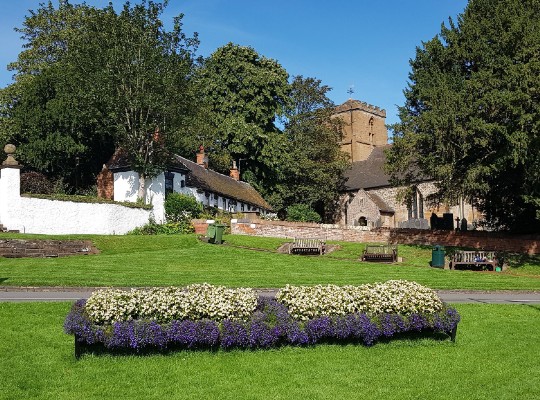 7 - Atherstone
Tucked amongst the shops on Long Street, the Heritage Centre opens a door on rich tales of local history from Roman times and from Atherstone's heyday as a hat-making centre. Also on Long Street The Atherstone Red Lion Hotel and The Clock are options for snacks before, driving on out of Atherstone, you can channel your inner legionary following a short stretch of Roman Watling Street (A5).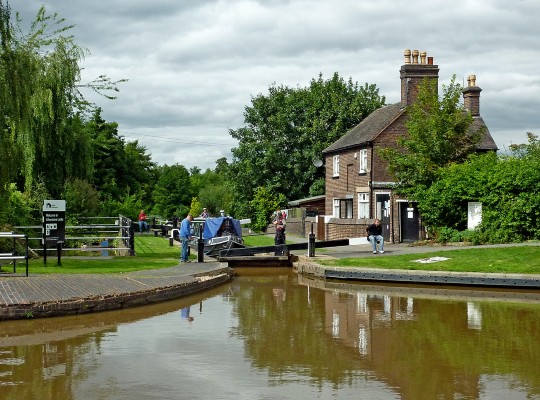 8 - Polesworth Abbey
Admire the attractive medieval gatehouse of Polesworth Abbey as you pass along High Street and if you've time there's plenty to explore inside (visitors welcome Weds and Sun): historic church architecture, beautiful stained glass, records of the Saxon foundation and St Editha. (You can stay in the gatehouse too!) A contemporary Poetry Trail from the abbey and around the village links back to the celebrated 16th-century Polesworth Circle of writers that included the likes of Ben Jonson and Michael Drayton.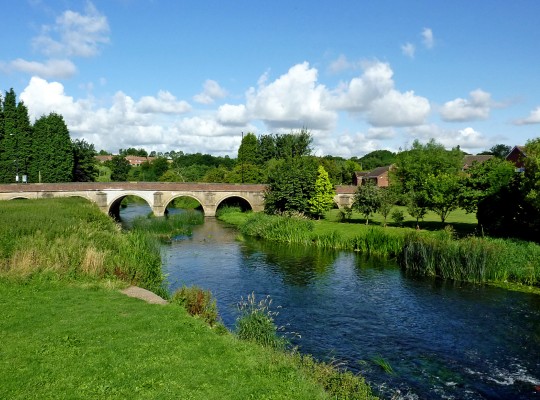 9 - Twycross Zoo
The award-winning conservation charity is renowned as a World Primate Centre, with a wide variety of monkeys, apes and the UK's only group of bonobos. 'Go wild' looking for many other species too across 80 acres: from penguins and flamingos to the world's rarest big cat, the Amur leopard. The zoo's conservation breeding programme is flourishing, with a critically endangered western lowland gorilla among last year's arrivals.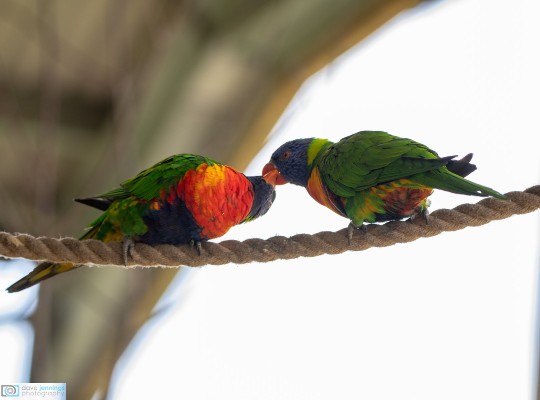 copyright Dave Jennings Photography
10 - Bosworth Battlefield Heritage Centre and Country Park
Stretch your legs at tour's end by following the Battlefield Trail Walk (c. 1.25m/2km) to discover how the Battle of Bosworth unfolded. An award-winning exhibition delves deeper into medieval warfare and how Henry Tudor snatched the Crown from Richard III at Bosworth in 1485, effectively ending the Wars of the Roses. Battlefield artefacts include cannon balls and the iconic Bosworth Boar badge. Round off with tea in the 1485 Tithe Barn Café.