Tree-lined roads from village to town set the tone for this drive that dips south and then north east from Long Itchington to Rugby and the Grand Union Canal at Crick. Looping north and back westwards, leafy roads and lanes intersperse with views over hedges to skies that reach right down to flat running fields – before you slip into Coventry's lively urban streetscapes.
From the Gunpowder Plot Village of Dunchurch to surprising church monuments in tucked-away Stanford on Avon, and from the birthplace of rugby football in Rugby (where else?) to Coventry: this tour is full of varied heritage and contemporary interest. Redbrick and thatched cottages, former coaching inns and a beer barn all add to the area's distinctive flavour.
NB: please check opening times with individual attractions before setting out.
1 - Southam
A stopping place for medieval Welsh cattle drovers on their way to London and, later, a staging post for coaches between London and the North, Southam is sprinkled with Tudor and Georgian-style buildings. Follow the town trail, discover the 'green men' hidden in the 14th-century church, unlock the story of local minting in what's now The Olde Mint pub, or wander the way-marked trail to The Holy Well once used to treat ailments.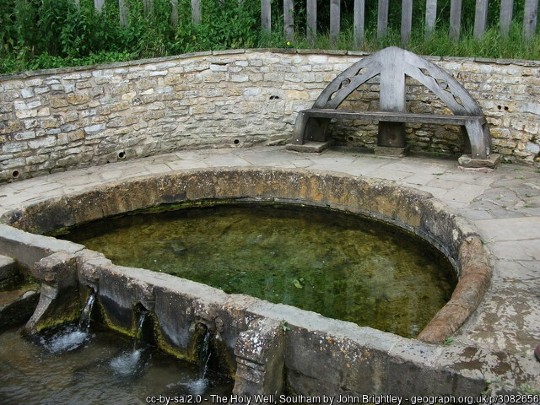 2 - Draycote Water
Fancy stretching your legs? Enjoy a refreshing walk at Draycote Water where Woodland, Dam and Reservoir trails (1.5m/2.5km–5m/8km) take in scenes of sailing boats, swans and wildflower meadows. Other activities include cycling, watersports, bird watching and fishing.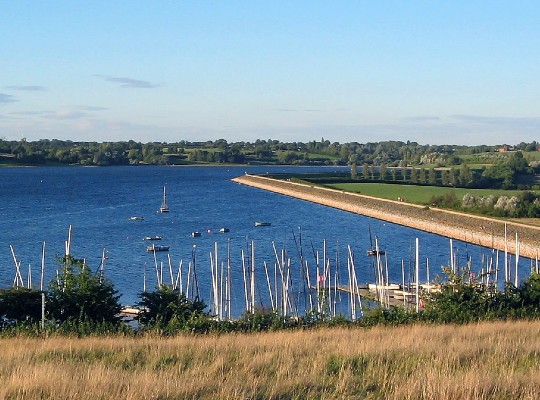 3 - Dunchurch
Intriguing tales abound in Dunchurch, not least that Gunpowder Plotters met at the Red Lion Inn (now a private residence, the striking black-and-white Guy Fawkes House) in the village centre awaiting news of Fawkes's attempt to blow up Parliament in 1605. Former coaching inn The Dun Cow, named after a monstrous legendary beast slain by the Earl of Warwick, was a favourite watering hole of heroic Dambuster commander Guy Gibson.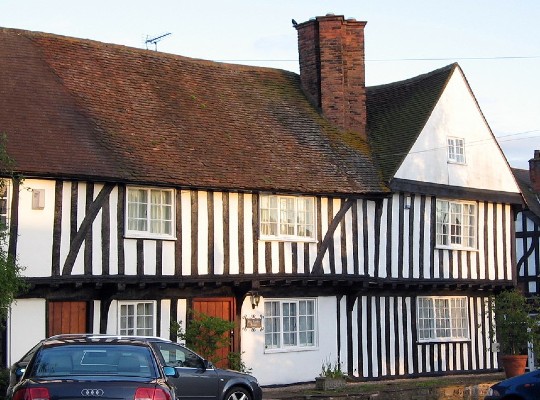 4 - Rugby
Pre-book a tour (if available) of Rugby School and its museum and find out how the game of rugby was invented here in 1823; view fascinating memorabilia in the Webb Ellis Rugby Football Museum in the building where William Gilbert made rugby footballs from 1842. Then explore Rugby Art Gallery & Museum where collections ranging from social history to 20th-century/contemporary British art provide plenty to absorb lesser sports fans.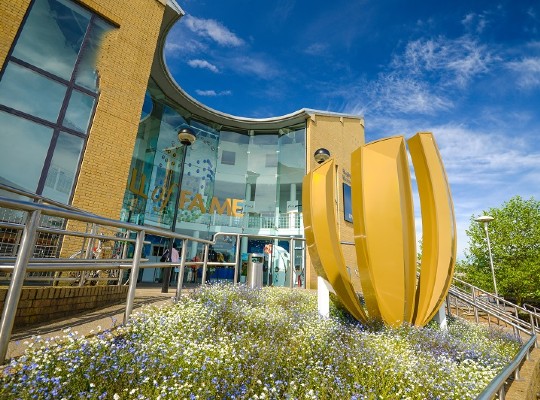 5 - Crick
Set on the Grand Union Canal, Crick is home to the famous annual Crick Boat Show, Britain's biggest inland waterways festival featuring all sorts of related products, boats, boat trips, holidays, arts and crafts, and plenty of family entertainment. A good opportunity to plan a relaxing break in the slow lane!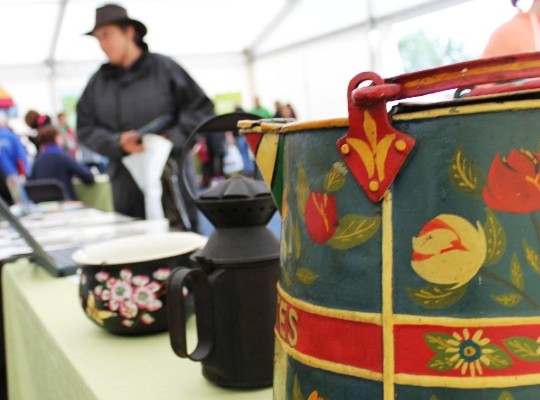 copyright Canal and River Trust
6 - Stanford on Avon
Tucked away in this little hamlet, 14th-century St Nicholas' Church is a truly delightful find, with colourful stained glass, an historic organ and an array of striking carved monuments: from a 14th-century effigy of the church's founder, to a nonchalantly reclining Tudor gentlewoman, and a Victorian captain killed in the Zulu Wars. Nearby Stanford Hall, the "perfect William and Mary House", is open for public visits at certain times of the year.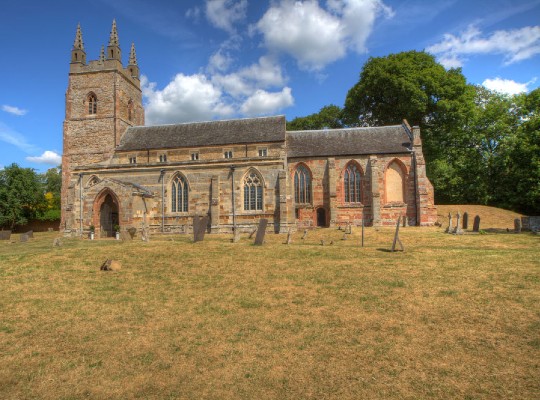 copyright Leicestershire and Rutland Church Journal
7 - Catthorpe
Maybe stop for refreshments at family-run Manor Farm. The Kitchen serves lunches and afternoon teas, from homemade sausage rolls to cakes and scones with jam and whipped cream. In the farm shop you'll find rare breed meats, pies, locally made cheeses and seasonal treats like asparagus, while the Beer Barn stocks local brews, wines and ciders. Tempted to linger? The farm also has a campsite overlooking the River Avon Valley.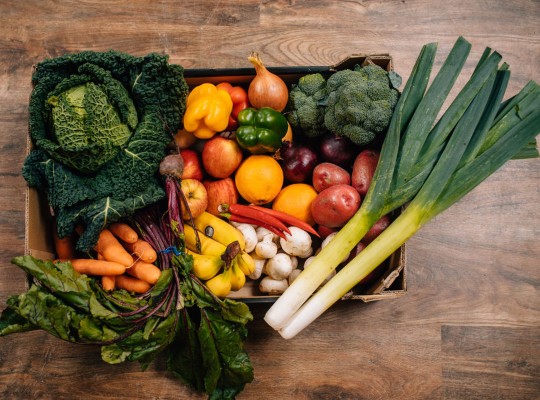 8 - Elliott's Field Shopping Park
Find alternative food and drink options at Elliott's Field Shopping Park, not to mention diverse retail from sports and leisure to homeware.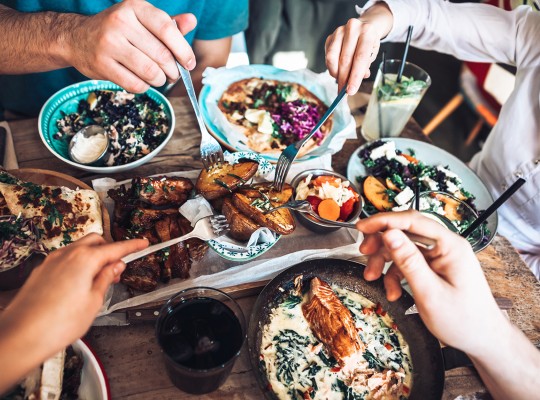 9 - Baginton
Immerse yourself in two vastly contrasting worlds: having just driven along a short stretch of the Roman Fosse Way (B4455), you'll find The Lunt Roman Fort a timely visit for insights into legionaries' lives from the time of the warrior Queen Boudica's rebellion (AD60–61). Then discover the stories of pioneering Coventry-born 'Father of the Jet Age' Sir Frank Whittle and other local aviation history at Midland Air Museum.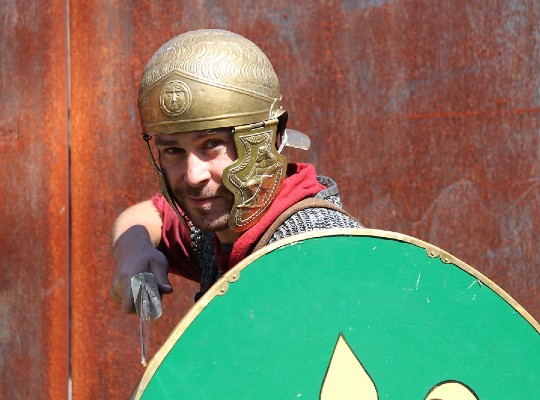 10 - Coventry
Enjoy a grand finale in Coventry. The cathedral arisen from the ashes sits in dramatic contrast beside the old, bombed ruins, and Herbert Art Gallery & Museum features wide-ranging collections from archaeology to social history. Or admire the two fastest cars in the world and other feats of British engineering at Coventry Transport Museum. See Visit Coventry for more attractions, places to eat and stay.