South Warwickshire classic collection
From motoring along Roman roads to channelling James Bond, from browsing world-class gardens and art to exploring a landmark clash of the English Civil War: who would have thought so many different stories and experiences could beckon on a drive through the countryside of south Warwickshire?
Starting with a visit to handsome Charlecote Park, your route snakes south to the gorgeous Cotswold limestone town of Chipping Campden before heading northwards via the straight-as-an-arrow Fosse Way. Then it's back to winding roads, gently up and down, as you swoop south to the classic English village of Radway and north again to Gaydon, home of Aston Martin. Country scenes give a genuine sense of escape.
NB: please check opening times with individual attractions before setting out.
1 - Charlecote Park
Still the family home of the Lucy family after 900 years, Charlecote Park was transformed in Victorian times to recreate its Elizabethan splendour. Admire portraits in the redbrick mansion, and explore the riverside parterre and parkland where Jacob sheep and deer roam freely. Legend says a young William Shakespeare got caught poaching here and later ridiculed Sir Thomas Lucy as Justice Shallow in The Merry Wives of Windsor and Henry IV, Part II.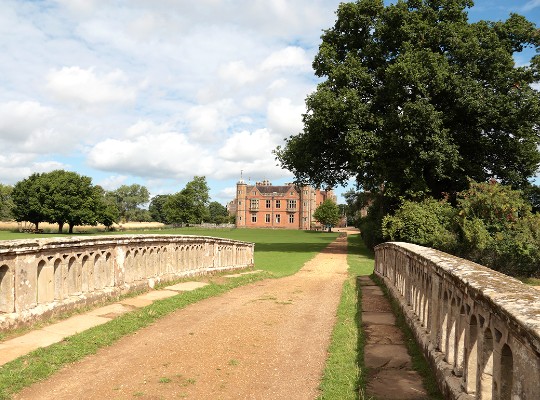 2 - Stratford Garden Centre
Tummy rumbling? Enjoy a snack or morning coffee in The Lime Tree Restaurant at Stratford Garden Centre and maybe have a browse of the plants. A little further on, a small detour off your main route reveals another browsers' paradise at Barn Antiques Centre.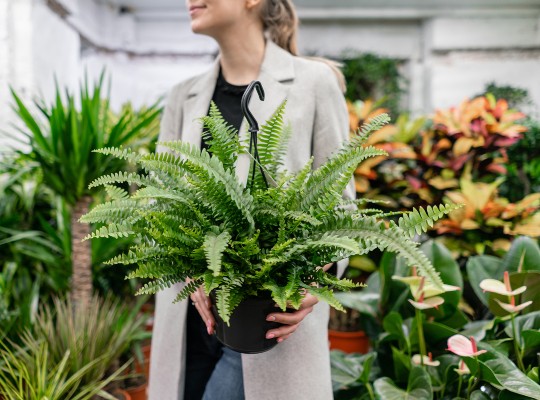 3 - Three Ways House Hotel
Passing through Mickleton look out for Three Ways House Hotel, home to The Pudding Club founded in 1985 to preserve the Great British Pudding. Book your place at a Pudding Club evening (Fridays) to sample some or all of seven traditional puds on the menu: from winter warming jam roly-poly and sticky toffee to summer favourites like Eton mess. You can even stay in themed pudding rooms for truly sweet dreams.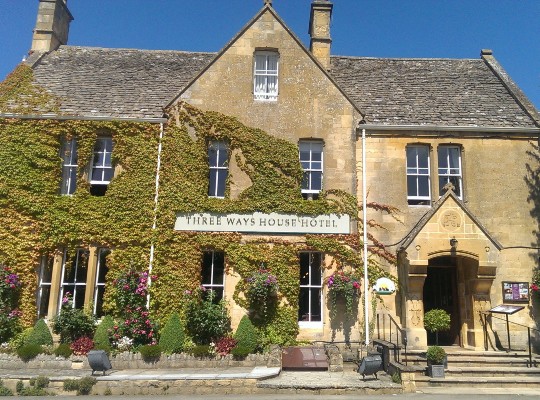 4 - Glorious gardens
Be inspired by two world-class neighbours: Kiftsgate Court Gardens, created by three generations of green-fingered women, is a thrill of surprises, from the coolly restrained water garden to the intoxicating rose border and exuberant Kiftsgate rose. Arts and Crafts-influenced Hidcote is a maze of pathways and intimate outdoor 'rooms' featuring many plants collected from faraway places by the garden's creator Major Lawrence Johnston in the early decades of the 20th century.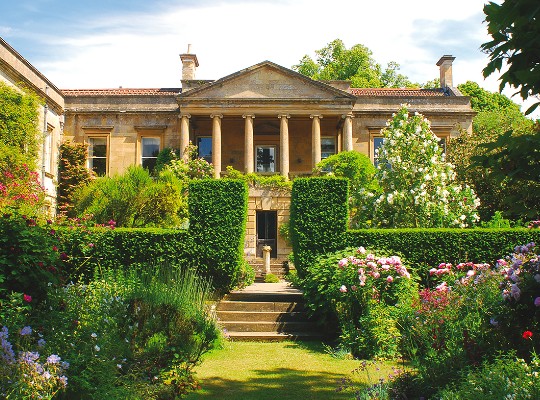 copyright Kiftsgate Court
5 - Chipping Campden
Explore quintessential Cotswold limestone streetscapes recalling the heydays of the local wool trade: the Perpendicular-style 'wool church' of St James, the 14th-century Woolstaplers Hall and the home of William Grevel, "flower of the wool merchants of England." Chipping Campden is full of atmospheric places to eat and stay, from The Red Lion Tavern (a favourite haunt of Lord of the Rings author JRR Tolkien) to former coaching inn, the Lygon Arms Hotel.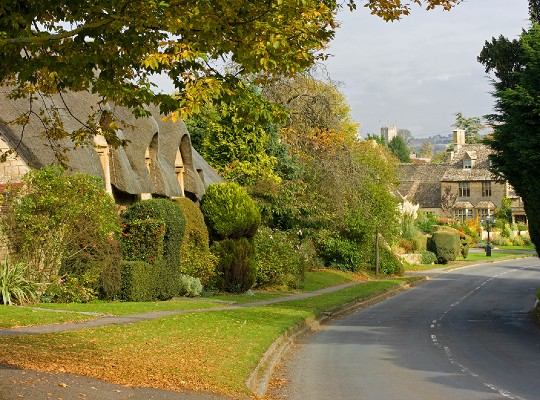 6 - The Fosse Way
Long, straight stretches of the A429 and B4455 unfolding ahead of you offer a real contrast to the winding roads elsewhere on your tour, and for good reason: you're now following the route of the Roman Fosse Way that ran from Devon to Lincoln, effectively marking the western frontier of the early Roman province. Enjoy the sense of freedom of the open road, fields either side and views to hills on the horizons.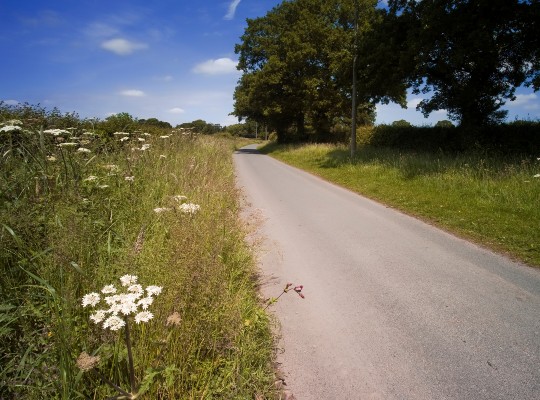 7 - Compton Verney Art Gallery and Park
Among the must-sees of six permanent collections at Compton Verney Art Gallery and Park is the largest collection of British Folk Art in the UK and works from the Golden Age of Neapolitan art (1600–1800). Also check the calendar for changing exhibitions. Bring a picnic and relax in the 'Capability' Brown-designed parkland with ornamental lake, a wonderful landscape for strolling and admiring artful vistas.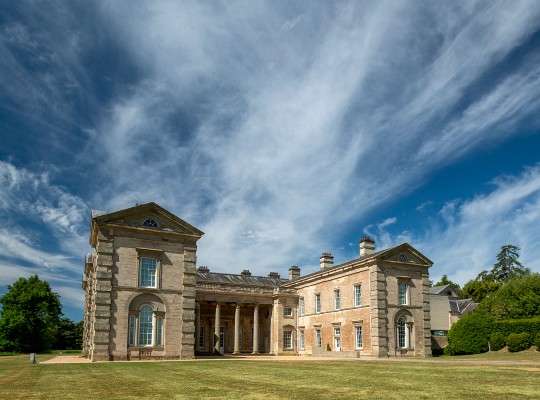 8 - Radway
Housed in St Peter's Church, The Battle of Edgehill Radway Exhibition explores what happened in 1642 at the first pitched battle of the English Civil War, and its impact on local people. After you've pored over artefacts, interactive displays and films, walk the trail across the adjacent battlefield and imagine the brutal clash of 25,000 men, then climb the escarpment for dramatic views over the site. You could even camp under the stars at Edgehill Country Park.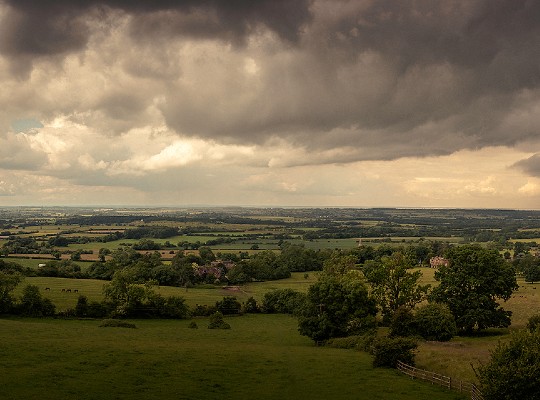 9 - Burton Dassett Hills
On the B4100 as you approach signs to Burton Dassett (which you don't follow!), glance to your right to see Burton Dassett Hills rolling along the horizon. If you're sharp-eyed you'll spot the curious 15th-century beacon atop a summit. Was it a signal point? Or part of a windmill, or the lodge of a warrener who looked after rabbits? Take your pick of theories! Burton Dassett Hills Country Park is a great place for walks – on another day.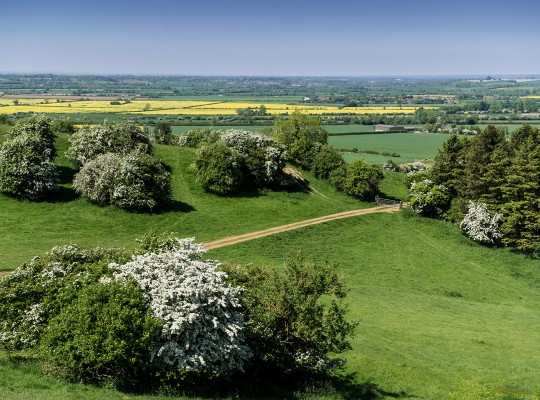 10 - The James Bond connection
Aston Martin and 007 have been entwined in adventures ever since Ian Fleming portrayed his hero driving a DB3 in Goldfinger (a DB5 in the film), and as aficionados know the iconic carmaker has its state-of-the-art headquarters Aston Martin's global HQ in Gaydon. Also at Gaydon the British Motor Museum British Motor Museum showcases the world's largest collection of British cars, where among other star exhibits you can admire James Bond's Land Rover Defender from the movie Skyfall.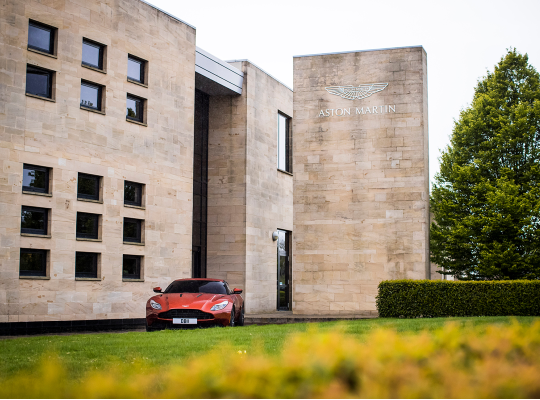 copyright Aston Martin Drew Gibson