Heart of Warwickshire, two castles and a spa town
If you love rich historical tales combined with beautiful architecture, here's a great drive for you: following an arc west and then eastwards through the heart of Warwickshire between Kenilworth and Warwick castles, and ending in Royal Leamington Spa.
Get ready to time-travel from the scene of Elizabethan royal partying in Kenilworth, to The Stairway to Heaven on the Grand Union Canal; from medieval to Georgian streetscapes in Warwick; and around the Georgian and Victorian heritage of Royal Leamington Spa. In the countryside en route, trees arching over road and lane add a suitable air of secrecy as you approach Baddesley Clinton and Packwood House and unlock their Tudor stories.
NB: please check opening times with individual attractions before setting out.
1 - Kenilworth Castle and Elizabethan Garden
Setting off through Kenilworth, you pass Abbey Fields where ruins recall a once-prosperous abbey, before the majestic remains of Kenilworth Castle come into view. In 1575 Robert Dudley, Earl of Leicester hosted Good Queen Bess at the medieval fortress-turned-Elizabethan palace for 19 days of extravagant entertainments – an episode famously re-imagined in Sir Walter Scott's 1821 novel Kenilworth.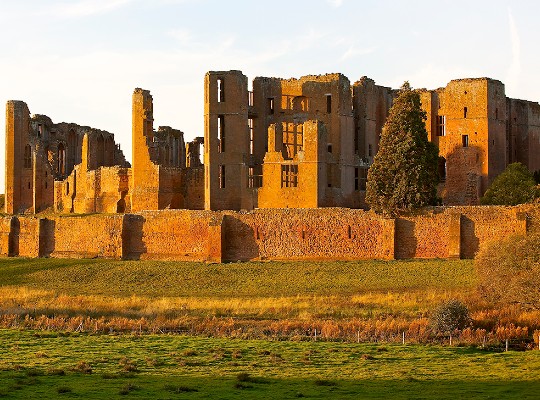 2 - Wroxall Abbey Hotel and Estate
Look to your left as you drive along the A4141 for a glimpse of the one-time country estate of Sir Christopher Wren, which also boasts 'Wren's Cathedral' in its grounds and links to the family of William Shakespeare. Wroxall Abbey Hotel and Estate has reopened after extensive refurbishment and upgrading.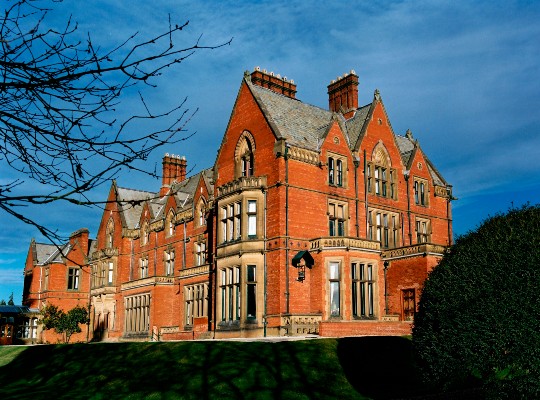 3 - Baddesley Clinton
Leafy trees arching over Rising Lane provide a quiet sense of seclusion that's entirely fitting as a preamble to the moated medieval manor house of Baddesley Clinton. During the Elizabethan era the house became a sanctuary for persecuted Catholics and no fewer than three priest's holes have been discovered. In 1591 pursuivants (priest hunters) came to tap at walls and floorboards but were unable to find the hiding priests: just one of many fascinating tales here.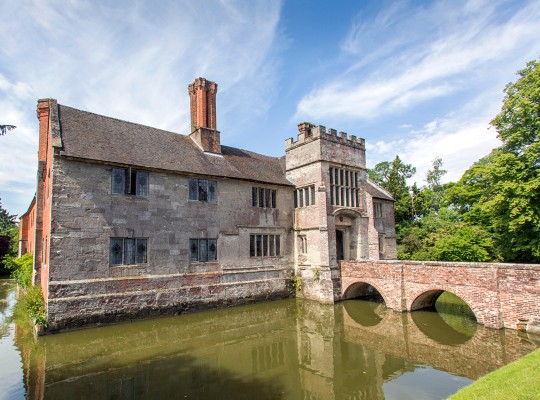 4 - Packwood House
Emerging from Packwood Lane you will suddenly see mellow Packwood House. It was originally built in the 16th-century and its 20th-century restoration richly evokes domestic Tudor architecture. If you visit you will find fine 16th-century textiles and furniture inside and extraordinary topiary in the Yew Garden whose trees, over 350 years old, are said to represent the Sermon on the Mount.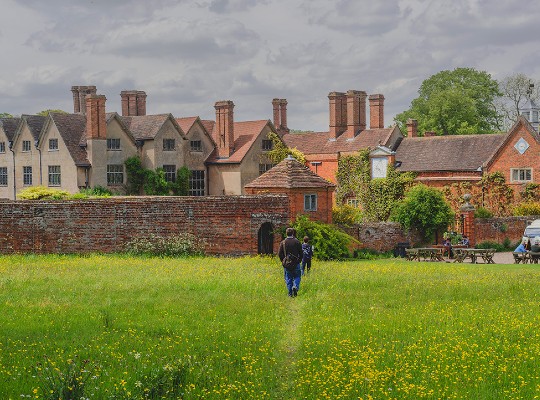 5 - Lapworth
On the junction of two canals, the Stratford and the Grand Union, Lapworth is believed to have been the birthplace c. 1573 of Robert Catesby, the charismatic leader of the Gunpowder Plot 1605. The spotted cat crest of the Catesby family can be seen in stained glass in St Mary the Virgin Church alongside other interesting decoration including medieval carvings and Eric Gill's 'Madonna and Child'.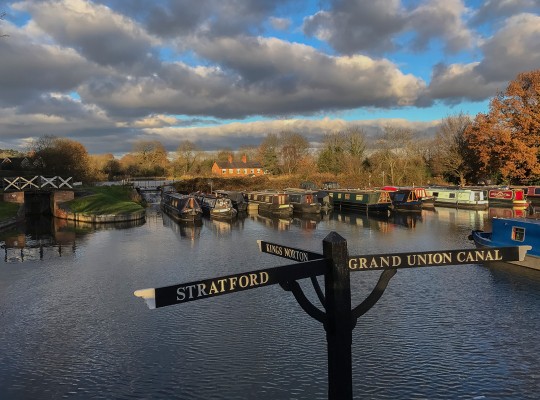 6 - Hatton Country World
Tuck into refreshments, from light lunches to coffee and cake, in the Shopping Village at Hatton Country World, where you will also find a garden centre and independent shops ranging from antiques to a farm shop and a gin distillery. Hatton Adventure World features lots of family entertainment and seasonal 'pick your own', mmm… strawberries!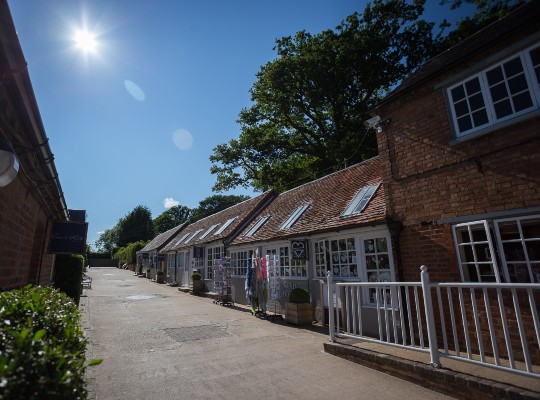 copyright Hatton Country Park
7 - Hatton Arms and Hatton Locks
Another refreshment option is the Hatton Arms pub perched above The Stairway to Heaven – Hatton's famous flight of 21 locks on the Grand Union Canal. Enjoy the likes of sandwiches, soup or handmade pie of the day, and then watch narrowboats negotiating Hatton Locks.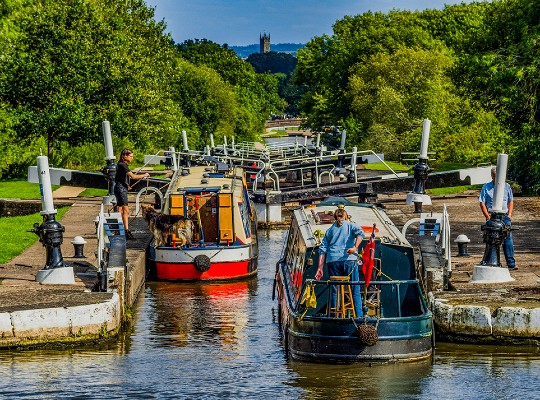 8 - Warwick streetscapes
Your route through Warwick along West Street, High Street, Jury Street and Smith Street gives a lovely flavour of the historic townscapes, from tilting medieval timber-framed buildings to sedate Georgian edifices built after the Great Fire of 1694. Maybe park and browse on foot to admire the striking Tudor House Inn, the Westgate and Chapel, enchanting Lord Leycester Hospital, 18th-century Court House, and the Eastgate and Chapel.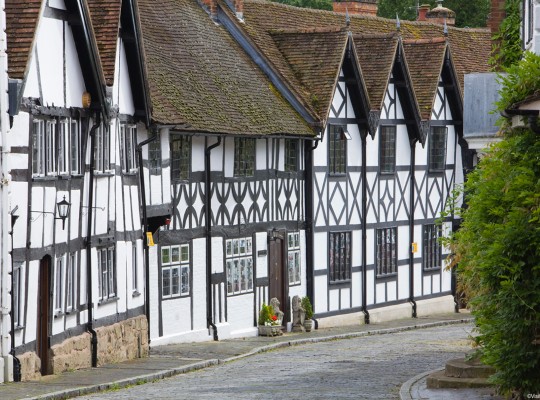 copyright Visit Britain Lee Beel
9 - Warwick Castle views
Admire the classic view of Warwick Castle towering above the River Avon as you drive over the bridge at the bottom of town (park near the bridge in St Nicholas Park, if you want to linger to take castle pictures). Another impressive view of the medieval stronghold is to be had at the bottom of Mill Street, itself a charming vision of black-and-white timber-framed cottages. Of course a visit to Warwick Castle could fill a whole day.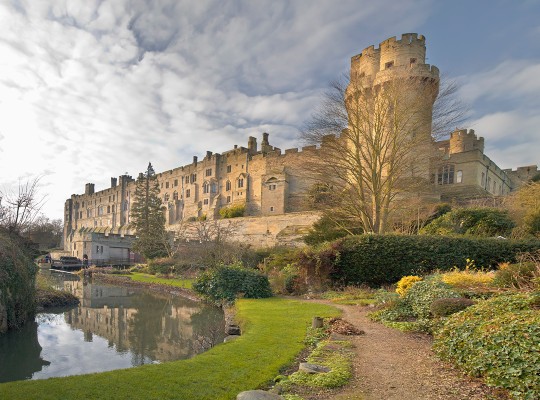 10 - Royal Leamington Spa
The handsome boulevards, and Georgian, Regency and Victorian architecture of Royal Leamington Spa owe much to its 19th-century spa heritage – a story you can explore in the Royal Pump Rooms Art Gallery and Museum. Stroll around Victorian Jephson Gardens (named after Dr Henry Jephson who promoted the town as a spa) and view tropical plants in The Glasshouse, or relax over refreshments in the elegant Aviary café.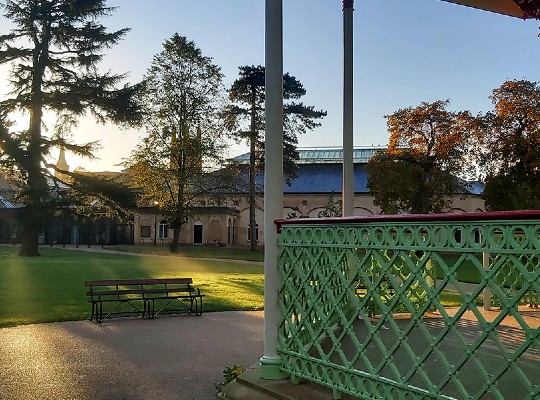 copyright Raphaella Philcox