Warwickshire's motoring might
Local industry has been the historic engine for pioneering British motoring and aviation, and the cutting-edge story of world-famous names continues to this day. Here are a dozen exciting ways to discover more: from behind-the-scenes factory tours to have-a-go thrills, record-breaking vehicles and showcase events.
Factory tours and experiences
Behind the scenes at Aston Martin, Gaydon
Mention Aston Martin and James Bond might well spring to mind. But did you know this coolest of brands is named after Lionel Martin, one of its founders, and the Aston Clinton Hill Climb he won racing one of the company's cutting-edge creations? Discover the 100-year-plus story of Aston Martin's iconic luxury sports cars on a behind-the-scenes factory tour of the company's global hq at Gaydon. Witness first-hand the car building process: from chassis bonding to hand-stitching leather interiors, it's a journey of passion and precision.
Dream car hire
Live the motoring dream when you hire a super car from Rockford & Stanley, Leamington Spa. Aston Martin to Rolls-Royce: choose your make and model, and treat yourself to a memorable day or weekend break driving around beautiful Shakespeare Country. Or if classic cars get your engine purring – maybe an E Type or MG – hire your heart's desire from Great Driving Days, Redditch. Try a taster experience or longer, or follow a half- or full-day driving trail.
Hi-tech tours at Triumph Motorcycles, Hinckley
Pre-book a guided Factory Tour of Triumph's famous Hinckley headquarters and delve into all the details of up-to-the-minute engineering technology that make this iconic brand the world-class motorcycle manufacturer it is today. Combining little-known facts and access to precision manufacturing processes beyond the legendary factory security doors, the tour reveals just what goes into delivering the brilliant balance of performance, handling and style for which Triumph is renowned.
After a welcome drink and introduction, you transfer in specially built 147 Defender vehicles to the advanced body shop where overhead platforms give you fantastic views of Jaguar Land Rover's robotic army: riveting, sealing and welding in perfect sync, it's a breathtaking display of state-of-the-art engineering and manufacture. Then it's on to the mind-stretching logistics of Trim and Final, where everything comes together into expertly completed vehicles. Truly inspiring! (Tours scheduled to re-start in spring 2021.)
Up the gears further by tackling exhilarating off-road challenges at Land Rover Experience Solihull, including the opportunity to negotiate the world-famous Jungle Track. Sessions with instructors range from one-hour tasters to full-day adventures, and the new Land Rover Defender is now available to drive.
Top museums and collections
Family fun at the British Motor Museum, Gaydon
Fuel the family's imagination exploring the British Motor Museum, home to the world's largest collection of historic British cars. Fun, hands-on exhibits keep everyone switched-on, and you'll find features on record breakers and royal cars as well as motor stars of film and TV. You can now also view around 250 historic cars from the British Motor Industry Heritage Trust and the Jaguar Daimler Heritage Trust in the Collections Centre, and get a chance to see restorations underway in the workshop. Look out too for 60th anniversary news celebrating the launch in 1961 of the iconic Jaguar E-Type.
Explore the story of pioneering Coventry-born 'Father of the Jet Age' Sir Frank Whittle, revealed through a unique collection of aircraft, engines, video and animated displays in (what else?) The Sir Frank Whittle Jet Heritage Centre. The Wings Over Coventry gallery in the main hangar showcases more local aviation history including Armstrong-Whitworth products, while WWII exhibits highlight the area's contribution to the war effort – RAF Baginton became a fighter station. Peer into cockpits, view helicopters and find out about aircraft like the Flying Flea.
From the earliest pioneer model of 1898 to the latest superbikes: more than 1,000 machines representing 170 marques form the largest collection of British motorcycles in the world. Pre-book a Highlights tour with an expert guide to get the low-down on legendary creations and hear about the glory years of British motorcycle manufacturing. Or simply take a racing line to your favourite makes and themes – ABC to Zenith, military to sprint and dragster record breakers – showcased across five display halls,
Driving curiosity at Coventry Transport Museum
Living up to its tag line of 'Driving curiosity', Coventry Transport Museum's nationally important collection – one of the finest of its kind in the world – includes 300 cycles, 120 motorcycles, and 250 cars and commercial vehicles, plus more than a million, mind-grabbing archive and ephemera items. Steer your way around Star Vehicles from a Daimler Armoured Car to a Rover Safety Cycle, and get up close to the two fastest cars in the world, ThrustSSC and Thrust 2 – spectacular feats of British engineering.
Here's a trip down memory lane for parents, grandparents and older generations, and an eye-opener for the kids. Rare vehicles and classic memorabilia bring back the days of 20th-century motoring: from quirky Austins to sporty open-top MGs, and from a Vespa Scooter to a Brough Superior motorbike. See an authentic blacksmith's workshop and recreated country garage, snug 1920s family caravans, toy pedal cars and model aeroplanes. How about an Art Deco racing-car teapot for the table? And who remembers motorcycle football?
Thrilling events
Family 'motoring madness' at MotoFest Coventry
Fancy a weekend of non-stop, free motoring madness? Rev up for MotoFest Coventry, 4–6 June 2021! Celebrating Coventry's motoring influence worldwide, past, present and future, on two wheels and four, the three-day festival mixes live motorsport with heritage vehicle displays, music, food and film. Did we mention MotoFest is free? Thanks to amazing sponsors.
Come and salute two much-loved British small car marques as proud owners display their Metros, classic Minis and Modern MINIs on 6 June 2021. Literally hundreds of these popular cars converge outside the museum and take part in competitions like the Show 'n' Shine and concours. Tickets to the event include entry to the Museum and Collections Centre so you can also see milestone vehicles such as Monte Carlo Rally winning Minis from the 1960s.
Europe's best show cars at Gravity, Stoneleigh Park
Gravity Show, 4 July 2021 at Stoneleigh Park, has expanded again: now with four huge exhibition halls and two outdoor areas including an all-new Family and Picnic Zone. Browse more than 1,000 of Europe's best show cars selected by the Gravity Car Show team: from modified to classic, drift cars and race cars. Switch gears between demo's from Jaguar UK, Autofinesse, Team Hard (and more), live music, the new educational 'talk' stage, celebrity appearances and a fantastic line-up of exhibitors.
Fancy getting out for a spin? See our best drives in Warwickshire feature.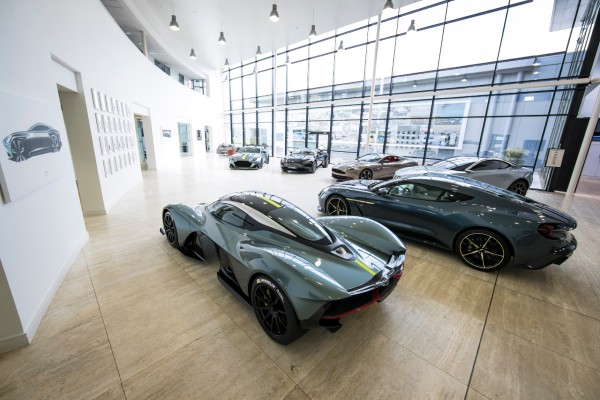 Aston Martin, Gaydon
Copyright Aston Martin, Drew Gibson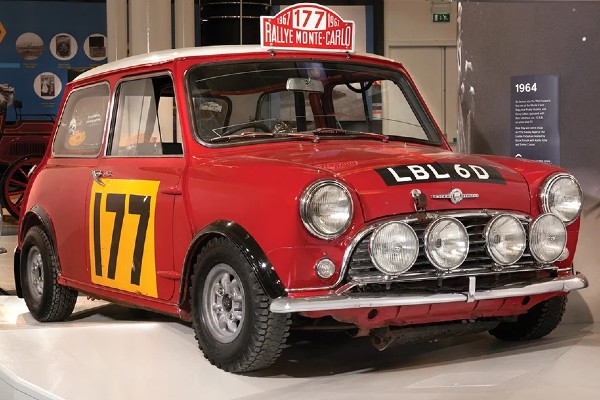 British Motor Museum
Copyright British Motor Museum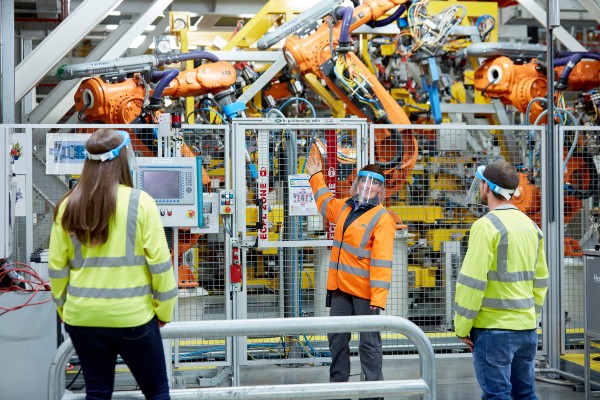 Land Rover factory tours
Copyright Land Rover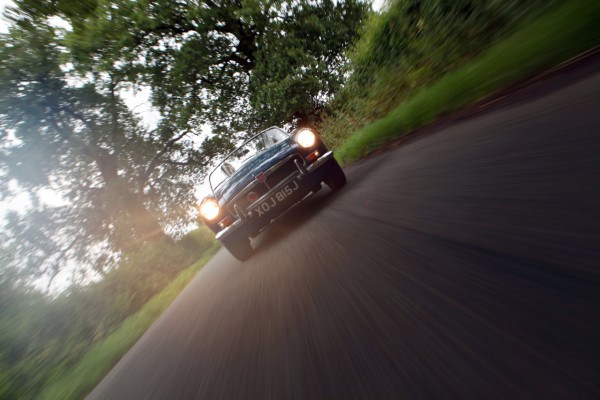 Great Driving Days
Copyright Great Driving Days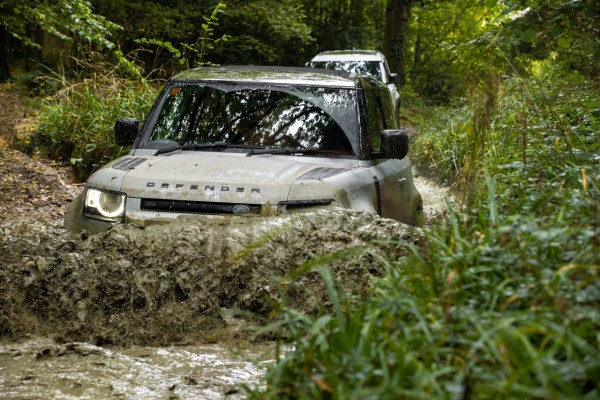 Land Rover driving experience
Copyright Land Rover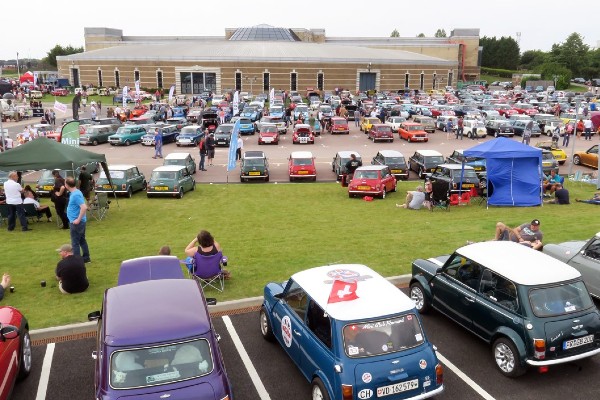 National Metro and Mini Show
Copyright National Motor Museum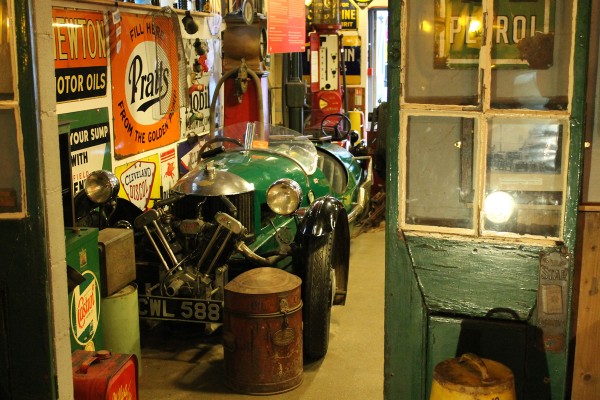 Cotswold Motor Museum
Copyright Cotswold Motor Museum