Fun days out for the little ones
Looking for ways to keep the younger ones entertained? Discover lots of hop-and-jump fun for when they're full of beans; boredom-busting treasure trails, dragon skills and hands-on history for when they're curious; plus oodles of animal magic for when only furry friends will do. Enjoy a family day out – or seven!
Day 1 – Two farms: alpacas and books!
Morning
When it comes to close encounters of the furred kind, a visit to Lucky Tails Alpaca Farm at Atherstone is a definite ooh- and aah-winner. Book a meerkat, donkey or alpaca experience for a funtastic time learning about these lovely creatures. Feed the cheeky meerkats or take an alpaca for an amble (don't forget the selfie!) and meet the cria (baby alpacas) too.
Lunch
Relax at Hartshill Hayes Country Park with a picnic you've packed with goodies; there's also a kiosk selling ice-creams and drinks (weekends, Warwickshire school holidays and Bank Holidays). Once you've re-fuelled, share a stroll with a spot of I-spy (you can't miss the bluebells in spring), or watch the kids let off steam running around the adventure playground.
Afternoon
It's the turn of imaginations to run riot at nearby Astley Book Farm, Bedworth: home to some 75,000 second-hand and must-have reads, plus a 'hideaway' Children's Hayloft bursting with all sorts of picture books, adventure stories, funny tales, and fascinating page turners of fact and fiction. Kids are soon buried in a favourite book and there are plenty of ideas for bedtime reading later. Leave time for some yummy cake from the coffee shop.
Day 2 – A castle, some clues and a treasure hunt
Morning
Who wants to play lords and ladies at Kenilworth Castle? Play hide-and-seek around the ruins, watch birds in the aviary, and can you find a bear? There's a children's audio tour around the castle and Elizabethan garden, and dressing-up to try, or get stuck into the children's activity pack (grown-ups might learn some history too!).
Lunch
Tuck in to a light lunch in the Tudor Stables Tearoom (high chairs available and there's room for pushchairs), or outside in the picnic area. During summer kids can have their own lunch bags made up of a sandwich, biscuit, carton of juice and a piece of fruit.
Afternoon
Okay, super sleuths, time to tickle your brains again. Download an Old Kenilworth & Abbey Fields Treasure Hunt Trail (suitable for age 6yrs+) and look for those sneaky clues around this small historic town with its fortress ruins, medieval monastery and old timber buildings. Go at your own pace around the 2-mile circular loop to discover the location of the buried treasure – and there's the chance to win some real treasure too!
Day 3 – Horrible history and a royal riddle
Morning
You can spend a whole day at Warwick Castle, there's so much to do. Get lost in time exploring the Horrible Histories® Maze with the Stormin' Normans, Terrifying Tudors and Slimy Stuarts (yuck!). Or how about helping Princess Felice to solve the riddle that will reunite her with her sweetheart Guy so they can live happily ever after? Get puzzling at The Princess Tower.
Lunch
When tummies start rumbling grab some sandwiches and pastries in the castle's Undercroft Café, or takeaway fish and chips, or treats from the Courtyard Refreshments. Who's for warm Wafflemeister waffles, or ice-cream from the Conservatory Tea House?
Afternoon
Check timings for shows throughout your visit to the castle and maybe watch a birds of prey display, Warwick Bowman showing off his archery skills, or the aerial acrobatics of The Falconer's Quest. Then find out how medieval armies prepared for war in the Kingmaker attraction, or marvel at the Royal Weekend Party and State Rooms. There's plenty more to discover in the castle's 64 acres of gardens and you can even sleep over in the Knight's Village.
For an alternative run-and-fun afternoon, head along the road from the castle to St Nicholas Park: full of boredom-busting adventure play, an outdoor paddling pool, rides, mini golf, and pedaloes on the river. Unwind at the café or grab a snack and find your very own picnic spot.
Day 4 – Exotic butterflies, magic spells and a spin
Morning
Whisk them away on a colourful safari at Stratford-upon-Avon Butterfly Farm, the UK's largest tropical butterfly paradise. Here you can stroll through the Rainforest Flight Area where some 2,000 of the world's most spectacular butterflies freely fly amid tropical blossom, waterfalls and fish-filled pools. Observe the amazing lifecycle of a butterfly in the Discovery Zone, and learn about weird and wonderful frogs, beetles and leafcutter ants in the Minibeast Metropolis.
Lunch
Bring your own picnic or buy a sandwich and visit Stratford's Recreation Ground along the River Avon. In fine weather there's also an ice-cream van here. Relax as the kids run around the playground (separate areas for younger and older children), or take a walk and feed the swans.
Afternoon
Watch their faces light up with a little shopping treat at the Emporium of Magic Alley in Stratford's Bell Court. Magic spell kits, fairies and fairy houses, puzzles, quirky books, classic toys, unicorns and dragons – it's a trove of enchantment. Then hire a bike and spend the rest of the afternoon spinning along The Stratford Greenway: an easygoing, hill-free route along a former railway line to Long Marston. It's 10 miles 'there and back again', with the option of refreshments in a refurbished railway carriage café.
Day 5 – Tudor farm fun, church secrets and ice-cream
Morning
What was it like to live on a Tudor farm? Go back to the time of Shakespeare's mother and find out at Mary Arden's Farm at Wilmcote just outside Stratford-upon-Avon (currently closed until further notice - please check 2023 opening times). Chat to costumed guides as they busy themselves looking after the farm animals and cooking, and try your hand at rural crafts. There are falconry displays, nature trails, a butterfly bank and willow tunnel to explore, plus a timber-framed adventure playground for the under-12s.
Lunch
Have a snack at the farm's café, or bring a picnic to enjoy on the lawn.
Afternoon
Drive to nearby Wootton Wawen and follow the Children's Trail around St Peter's Saxon Church; it's a bit like walking through a quiz book of history with the clues all around you (suitable for all ages 9yrs+). Look for carvings of a king and queen and find out their link to the church; count the golden flowers above the memorial to a knight; discover more about the effigy of a medieval soldier and his dog. And who can decipher the ancient graffiti?
Continue on to the quaint town of Henley-in-Arden and get ready for some deliciously tricky choices at family-run Henley Ice Cream. Housed in a 16th-century parlour, they've been serving traditional local farm-made ice-cream since 1934. Will you have strawberry, clotted cream, raspberry ripple, blackberry & apple crumble, or maybe blackcurrant sorbet? There are some 50 flavours including sorbets, and 'free-from' options too.
Day 6 – Motoring magic and creative adventures
Morning
Rev up their curiosity on a trip to the British Motor Museum at Gaydon, home to more than 300 British classic cars. There are all sorts of levers to pull and buttons to press in the Interactive Zone as you learn how a car works, and there's a car that you can climb into to play. Join costumed guided tours, take part in themed trails with activity sheets, play with model Minis and Land Rovers – and then grapple with the galleon ship climbing frame outdoors.
Lunch
The museum's family-friendly Junction 12 Café has children's favourites like pizza and chicken nuggets (adult portions available too!), deli sandwiches, soup and cakes. Or order a children's mini motorist lunch box full of tasty tucker.
Afternoon
Stretch imaginations and legs at Compton Verney Art Gallery & Park: romping around the children's woodland adventure play area, labyrinth and willow tunnels; following nature trails; making discoveries with all-weather explorer backpacks. Also see what arty activities are planned for the school holidays and let those fidgety fingers get busy on something creative.
Day 6 – It's playtime: outdoors, indoors, along the canal
Morning
Moods can change in a moment and Hatton Adventure World has lots of animals and activities to match, across 100 acres of entertainment. Outdoors play? Hop on the funfair, jump on trampoline beds, enjoy pony rides, or try your hand at milking Bluebell the magic cow. Indoors play? Visit the Guinea Pig Village or Zoobee Family Theatre, and whiz around Superslide Mania (mums and dads can have a go too!). Check for seasonal highlights like meeting newborn farm animals and pick-your-own strawberries.
Lunch
Eateries on site include Snorty's Superslide Mania Restaurant for snacks and hot meals, and Spinning Jenny Restaurant & Bar for light bites and mouthwatering mains. If you've time, perhaps pick your favourite mix of sweets from the ginormous jars at The Sweet Shop at Hatton or go Toy Mad for traditional and contemporary fun, both at Hatton Shopping Village.
Afternoon
After all the morning's excitement, 'warm down' with a walk along the Grand Union Canal, pausing to watch the locks being opened and closed for colourful boats on The Stairway to Heaven – 21 locks that lift the boats 2 miles up the Avon Valley from Warwick. There's a children's activity trail along the canal's banks, and look out for ducks, moorhens and swans.
Check out our guide to special places to stay with children when visiting Warwickshire.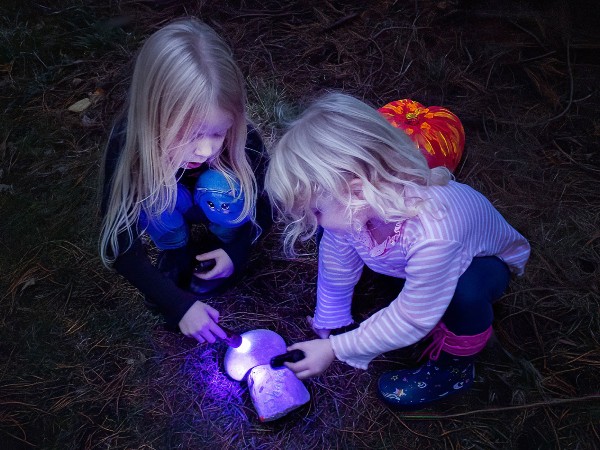 Compton Verney Art Gallery and Park
Copyright Compton Verney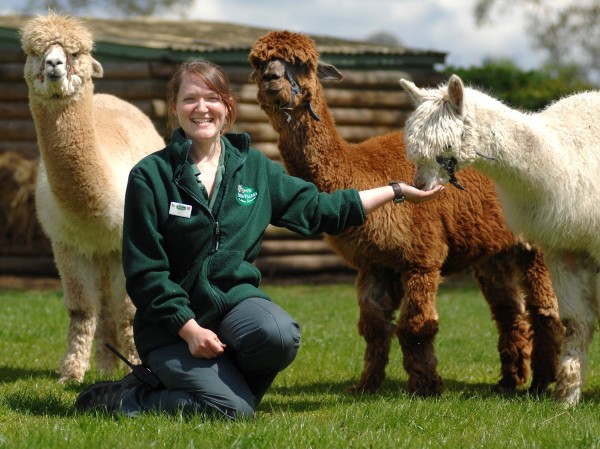 Hatton Adventure World
Copyright Hatton Adventure World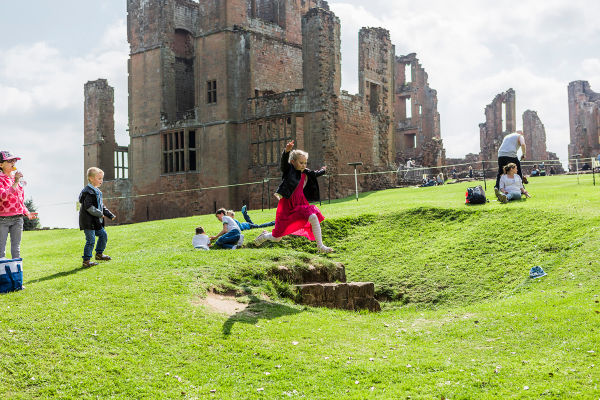 Kenilworth Castle
Copyright: English Heritage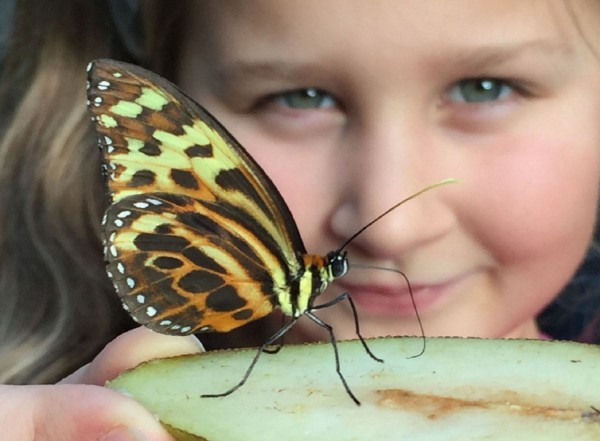 Stratford Butterfly Farm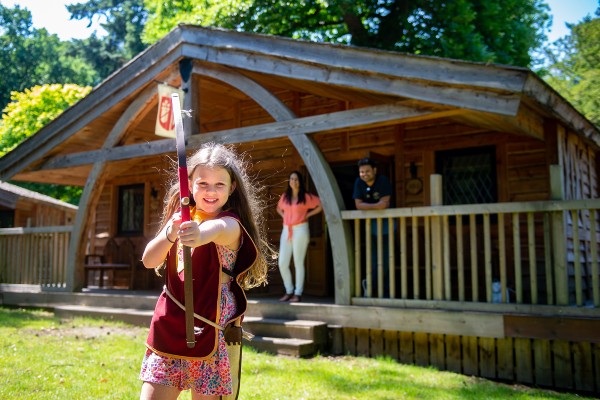 Warwick Castle Knight's Village
Copyright Warwick Castle